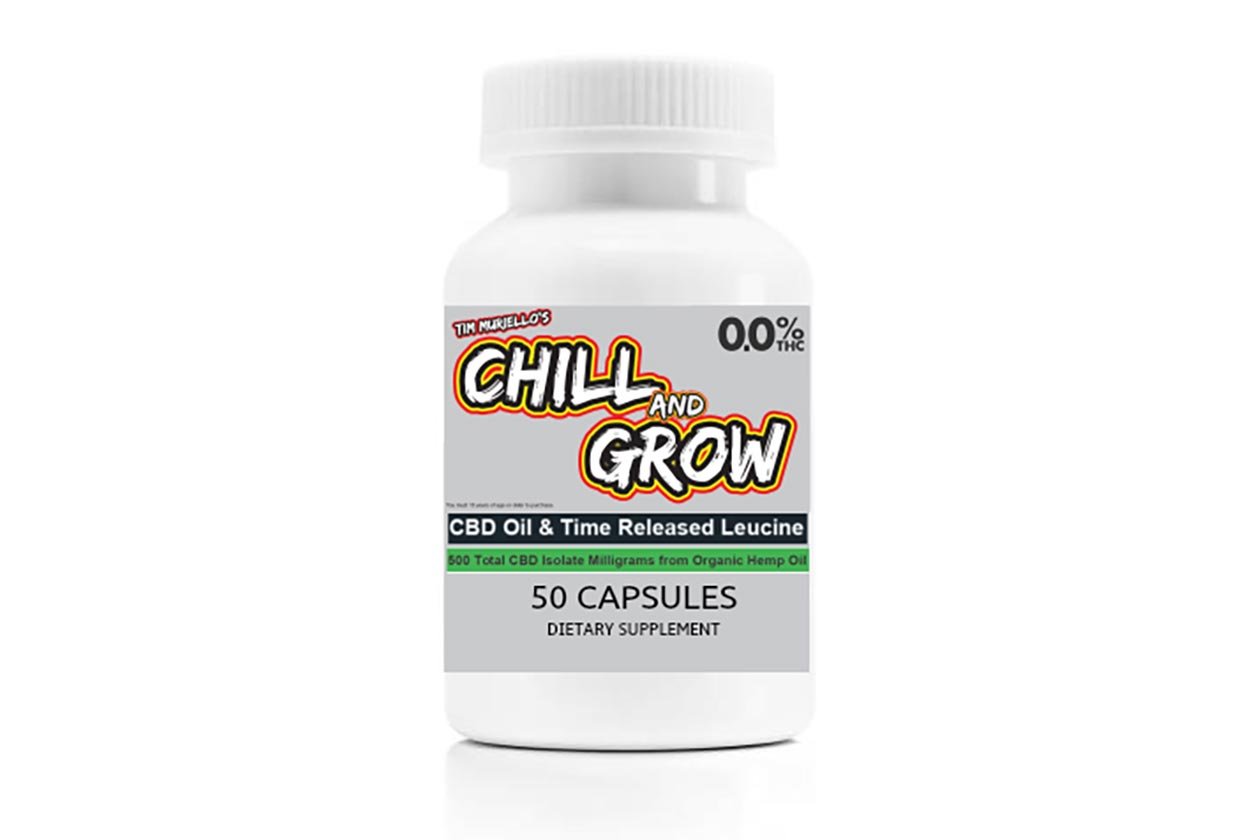 Tim Muriello came out and shocked the industry last year when he unleashed his incredibly creative CBD oil formula Chill And Grow. Muriello basically took the classic gummy frog candy then jammed it full of jelly, leucine for recovery, and CBD oil for relaxation.
Another version of Chill And Grow has now been announced that's more of a simplified spin-off of the original gummy frog product. The upcoming release is still called Chill And Grow, however, it is a capsule edition taking out the carbohydrates and leaving you with CBD isolate at 10mg per capsule and time release leucine at 250mg.
One of the big highlights of Tim Muriello's Chill And Grow capsules is that it has absolutely no THC from CBD oil. The brand is even taking an extra step to reassure consumers that is the case, as it will be posting lab results of the product on its site and will also include them in orders on request.
Tim Muriello's simpler Chill And Grow is due to be available in about two weeks' time in the one 50 capsule bottle size. Like all of Muriello's supplements, the 100% THC free formula is expected to be launching directly through timmuriello.com before anywhere else.