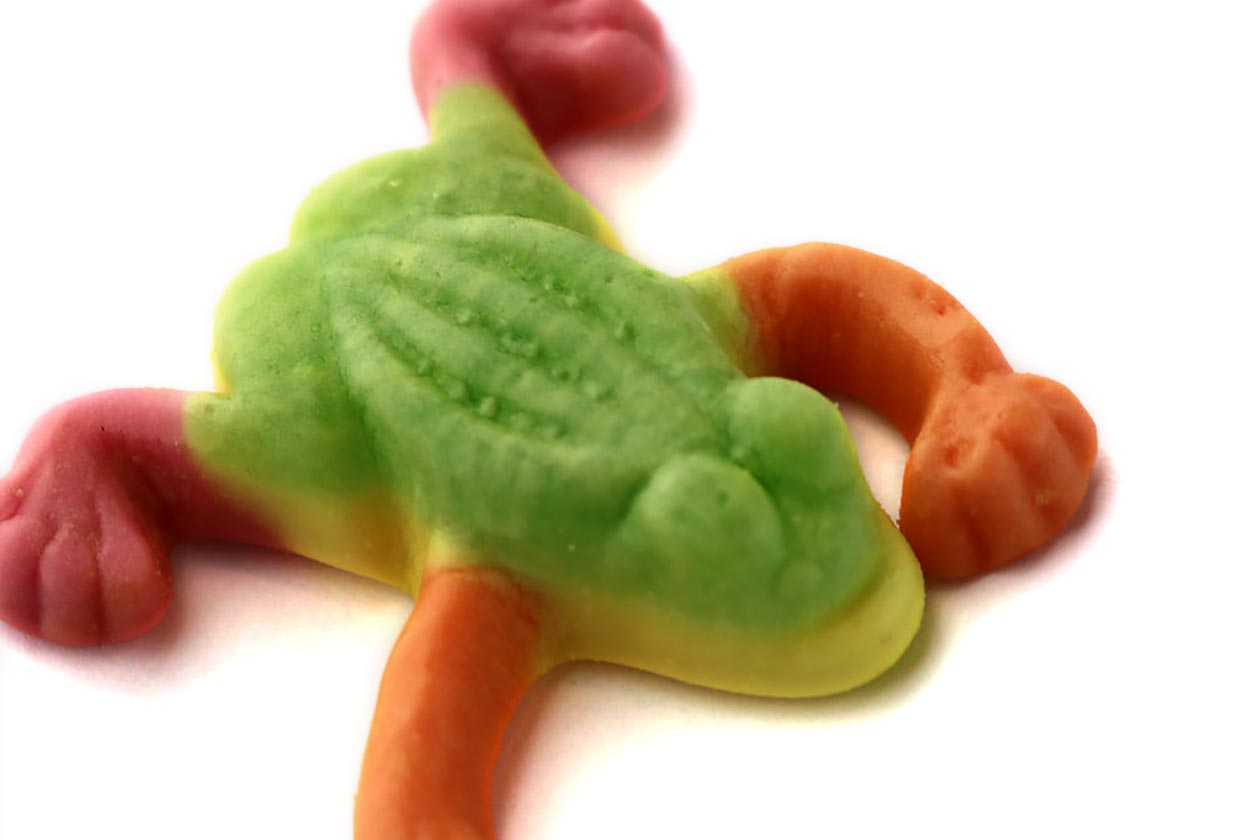 Tim Muriello's industry-first creation, Chill and Grow, is finally here. For those that missed our past few posts, Chill and Grow is an incredibly unique new supplement from the man behind the powerful pre-workout Spazmatic.
Chill and Grow is a post-workout product combining the power of CBD oil for relaxation, and time released leucine and carbohydrates to help you recover and grow after you workout. What makes the supplement even more unique is that instead of coming in your more traditional powder or capsule, Chill and Grow comes in the form of jelly filled gummy frogs.
Each of Tim Muriello's relaxing and recovering gummy frogs provides a solid 10g of carbohydrates, 2g of time released leucine, and 50mg of CBD from hemp oil. The brand does suggest that starting out you may not want to eat an entire gummy frog, instead break it up into quarters and eat one of those.
As mentioned, Tim Muriello's Chill and Grow has arrived this week and can now be purchased from a website entirely dedicated to the product. The site address is hempoilgummy.com, where the unique post-workout is available at the relatively expensive price of $39.99 for a full bag of ten gummy frogs.