The veteran company Cytosport has unveiled an entirely new supplement this week called Sleeping Giant. It is actually quite a unique product where the brand has taken the traditional style of nighttime protein and mixed it up with a handful of extra ingredients to create something different.
What is it
Cytosport Sleeping Giant is designed to be taken at night before bed to help with sleep and recovery. The main feature of the formula is micellar casein, which is a slow digesting type of protein ideal for before bed as it is intended to feed your muscles while you sleep.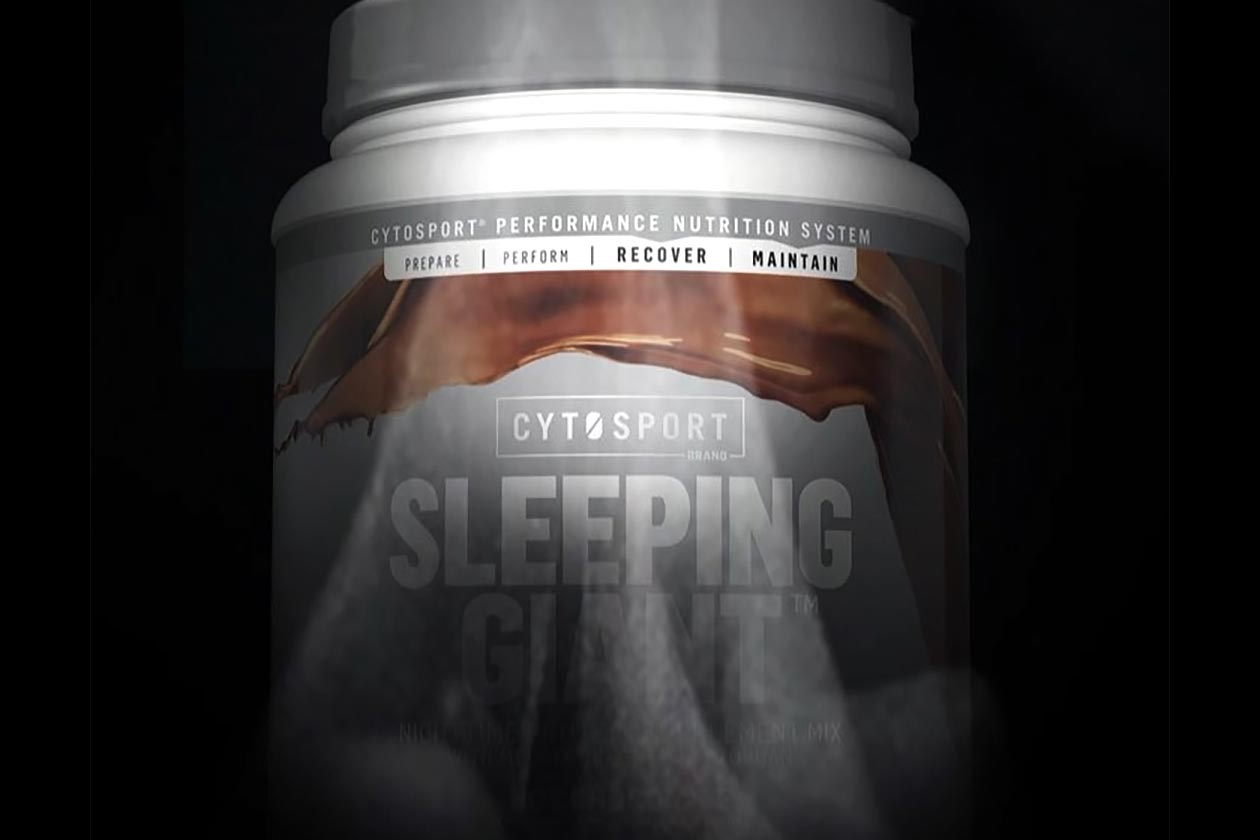 Formula
If you've been around supplements for some time, you'll know that casein before bed is something that's been done a number of times before. As mentioned, however, Cytosport has mixed things up with Sleeping Giant and added in tryptophan and melatonin to improve sleep as well as tart cherry to reduce muscle soreness and increase recovery.
The nutritional profile for Cytosport Sleeping Giant is also quite lean providing 30g of protein, 5g of carbohydrates with a gram of that sugar and a gram fiber, 1.5g of fat, and a total of 150 calories. For those interested in the doses of the extra ingredients, those are available as well with tryptophan at 760mg, tart cherry at 220mg, and melatonin at 4mg.
Launching April
Sleeping Giant is, in fact, the first entirely new supplement we've seen from Cytosport for as long as we can remember, and it's good to see the brand is trying something different. Cytosport Sleep Giant is currently expected to launch sometime next month in an 18 serving tub size with two tastes to choose from in Vanilla Caramel and Hot Chocolate.