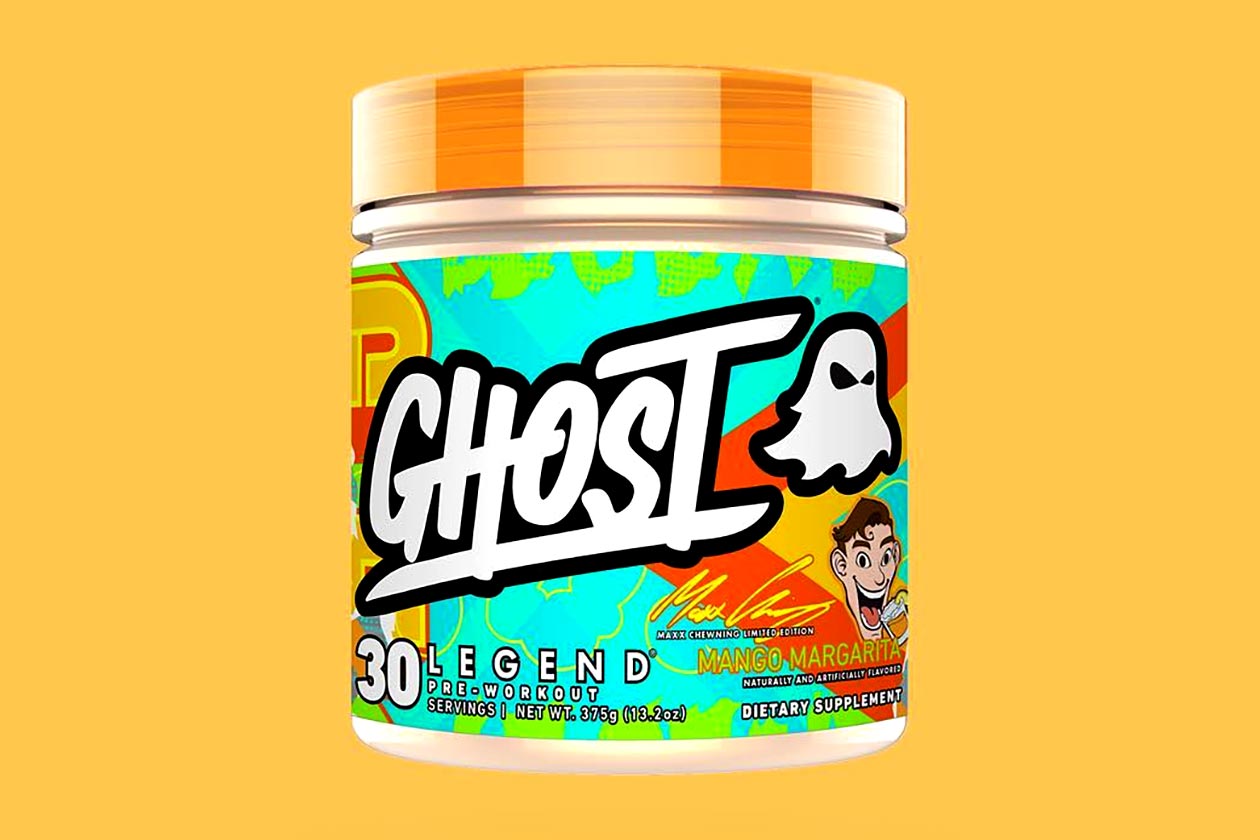 Last month Ghost Supplements officially unveiled its next limited edition, athlete collaboration with the fitness celebrity Maxx Chewning. It is a special flavor of the brand's pre-workout Ghost Legend, although like with the Christian Guzman edition, there is something a bit different about it.
The name of Ghost's Maxx Chewning collaboration is Maxx's Mango Margarita Ghost Legend. Also as mentioned, it does have a little something extra in it, featuring the same formula as the regular Legend but with an added 150mg of Vasodrive-AP for even better muscle pumps.
The whole reason we're bringing up the special supplement again today is that Ghost has now announced when you're going to be able to get your hands on it. The lifestyle brand has confirmed that Maxx's Mango Margarita Ghost Legend will be available through ghostlifestyle.com a week from now on Thursday the 22nd.