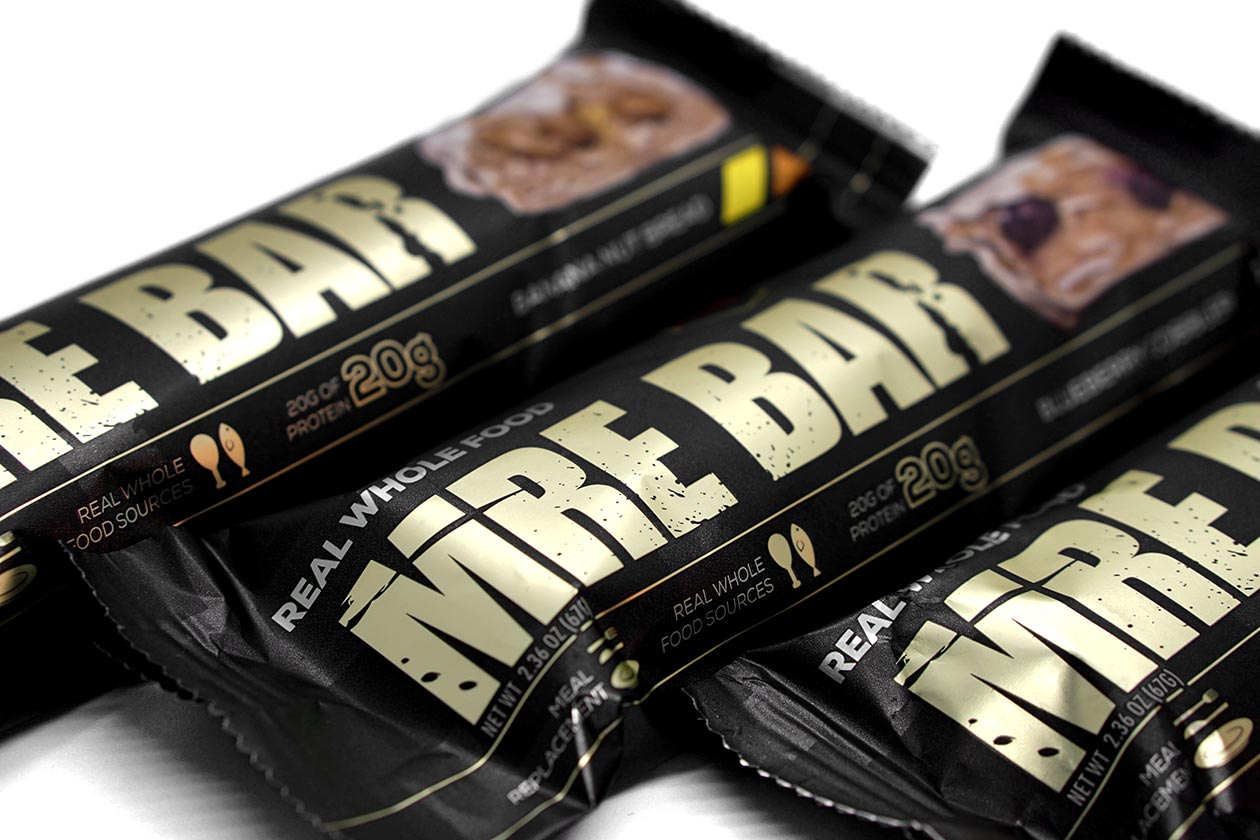 When Redcon1 introduced the idea of the MRE Bar we really had no idea of what we were in for. We suspected some sort of whole food style bar, however when images first surfaced of it being coated like other candy style protein bars, we knew it was going to be something very different.
Nutrition profile
Each of Redcon1's three MRE Bar flavors provides the same nutrition profile. That includes 20g of protein from a unique blend of beef, salmon, chicken, egg, rice, and pea protein. The other major macros are 29g of carbohydrates with 3g of that fiber and 6g sugar, 9g of fat (5g saturated), and a total of 260 calories.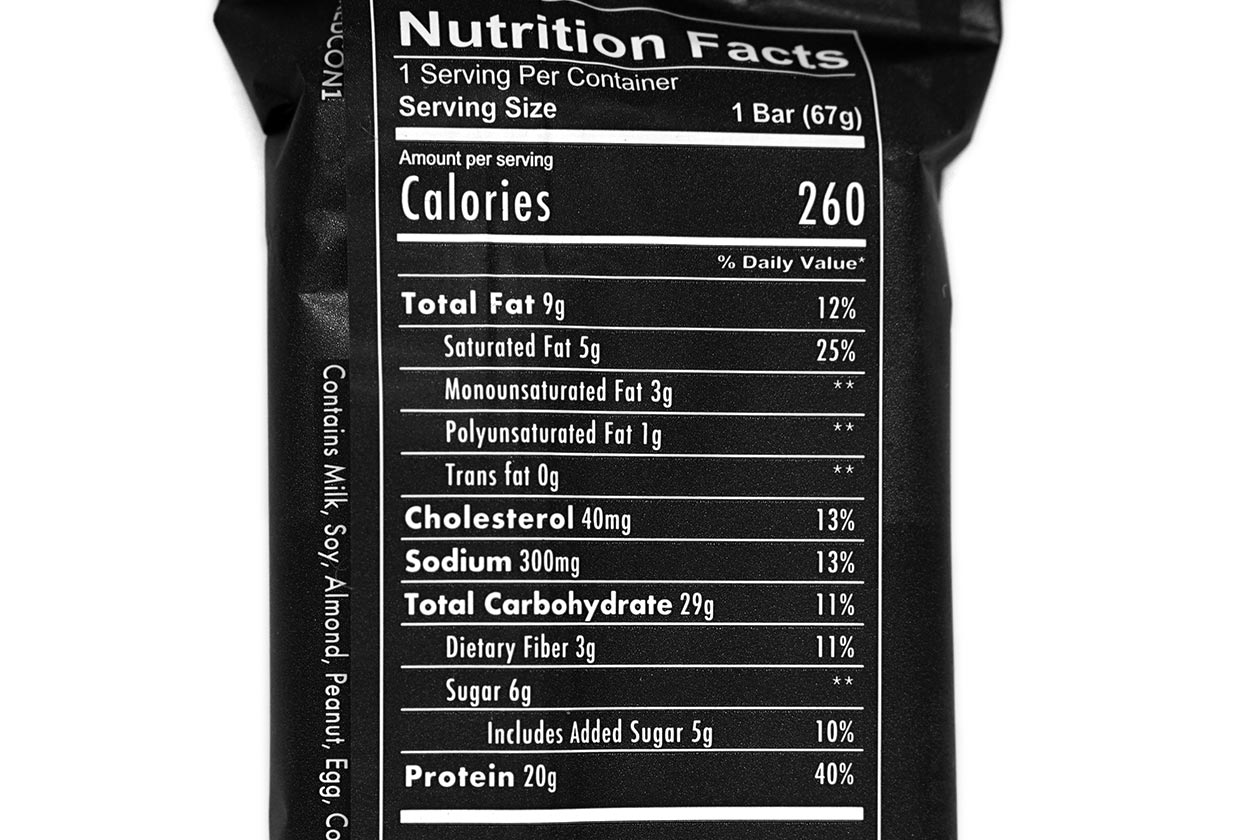 Nutrition wise the MRE Bar isn't far from a lot of other big protein bar competitors. Typically you get 20g of protein for around 220 calories which the MRE Bar is slightly off due to its carbs, although keep in mind it does have healthy carb sources in it such as yam, sweet potato, and oats.
Sweet and wholesome
Before trying MRE Bar, we were mostly wondering whether we'd get that sweet candy look you see on the outside, or the refreshing whole food mix you know is on the inside. After that first bite, it's evident that Redcon1 has truly brought together the best of both worlds.
As you bite into an MRE Bar, the first taste you get is a sweet, but light chocolate along with some crispy pieces. Despite being quite enjoyable, the experience shifts quickly into the whole food flavor found in the middle of the bar, that then mixes with that outer chocolate taste.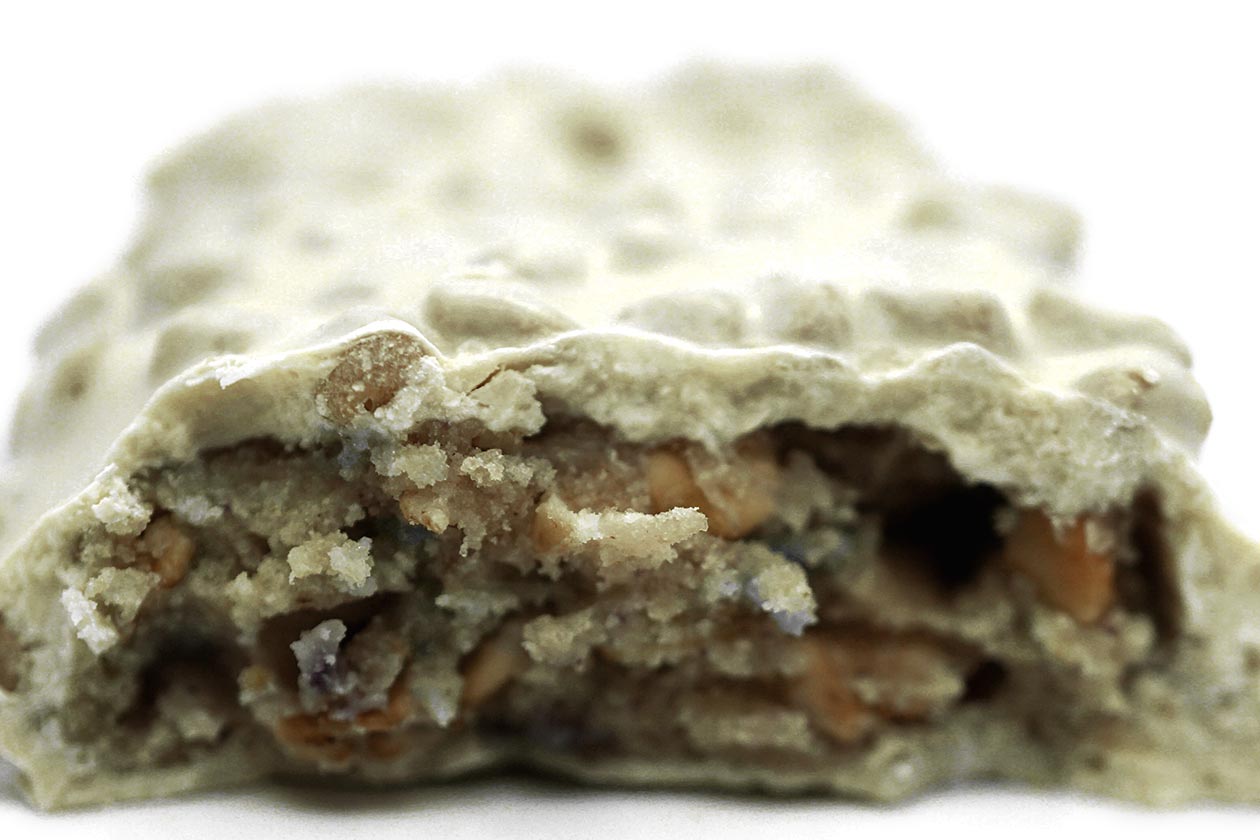 Flavors
The combination of MRE Bar's outer and inner is as mentioned, a truly delicious balance. The Blueberry Cobbler flavor certainly does justice to its name featuring blueberries throughout, which goes nicely with its white chocolate coating. The same can be said for the Banana Nut Bread and its smooth mix of banana flavor and peanuts.
Our favorite flavor overall would have to be the Oatmeal Chocolate Chip, purely because it is the only chocolate option on the menu. Its chocolate layer is slightly sweeter than the other bar's chocolate, and pairs perfectly with its somewhat heavy, but wholesome oatmeal flavor.
Consistency
There is one more thing we have to mention for the MRE Bar, and its probably the most important highlight. The consistency of all the flavors is unlike anything we've ever tried. Due to Redcon1 not using any whey protein in the bar, there is simply no chewy center. It has the easy to eat consistency of a traditional snack bar, but if anything its even better as its chocolate layer really moistens, and sweetens the experience.
Summary
The MRE Bar is definitely a must try, especially if you're a regular buyer of protein bar, regardless of style. It features a very unique combination of ingredients and it backs that up with a very unique flavor experience.
As far as crunch style bars go, which includes products like MyBar and Combat Crunch, the MRE Bar is easily the best on the market. It is the consistency that puts the protein bar over the top, and while we hate hearing the word game-changing, that is possibly the best description of what Redcon1 has done here.