Mar 22nd, 2018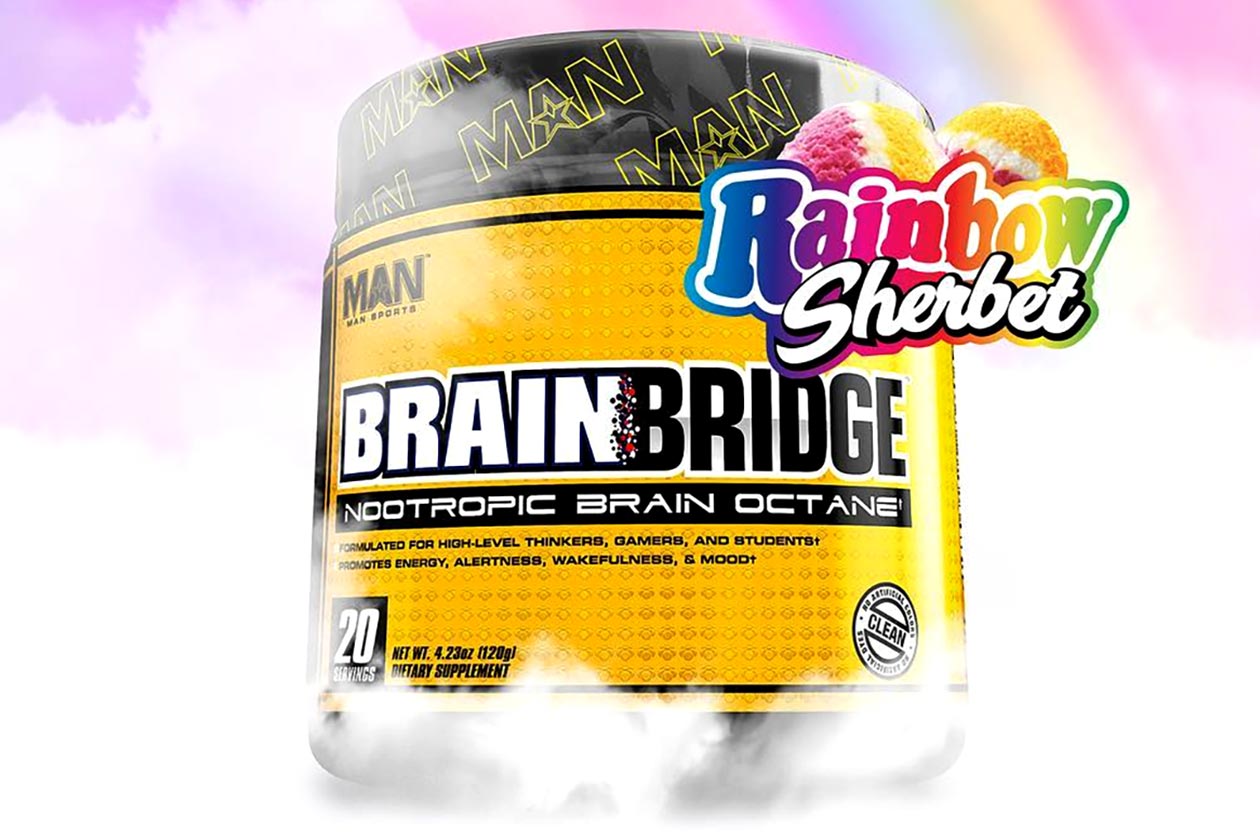 Last month MAN Sports asked fans to help pick the next flavor for its powerful, mind accelerating supplement, the nootropic BrainBridge. Seeing as the product launched and has since only been available in the one Sour Nukes flavor, it made sense that the brand gives fans of the focus supplement a second option.
MAN Sports has now announced that the second BrainBridge flavor is finalized and launching sometime soon. The first new option for the nootropic formula is Rainbow Sherbet, a flavor the brand also has available for its top tasting ISO-Amino as well as its liquid L-Carnitine 1500.
The new Rainbow Sherbet BrainBridge is due to release in the very near future, with MAN Sports' text subscribers set to get their hands on it first. If you're not already signed up to the brand's text service, it is pretty easy, simply text the word "PROTEIN" to 27126, and you're in.