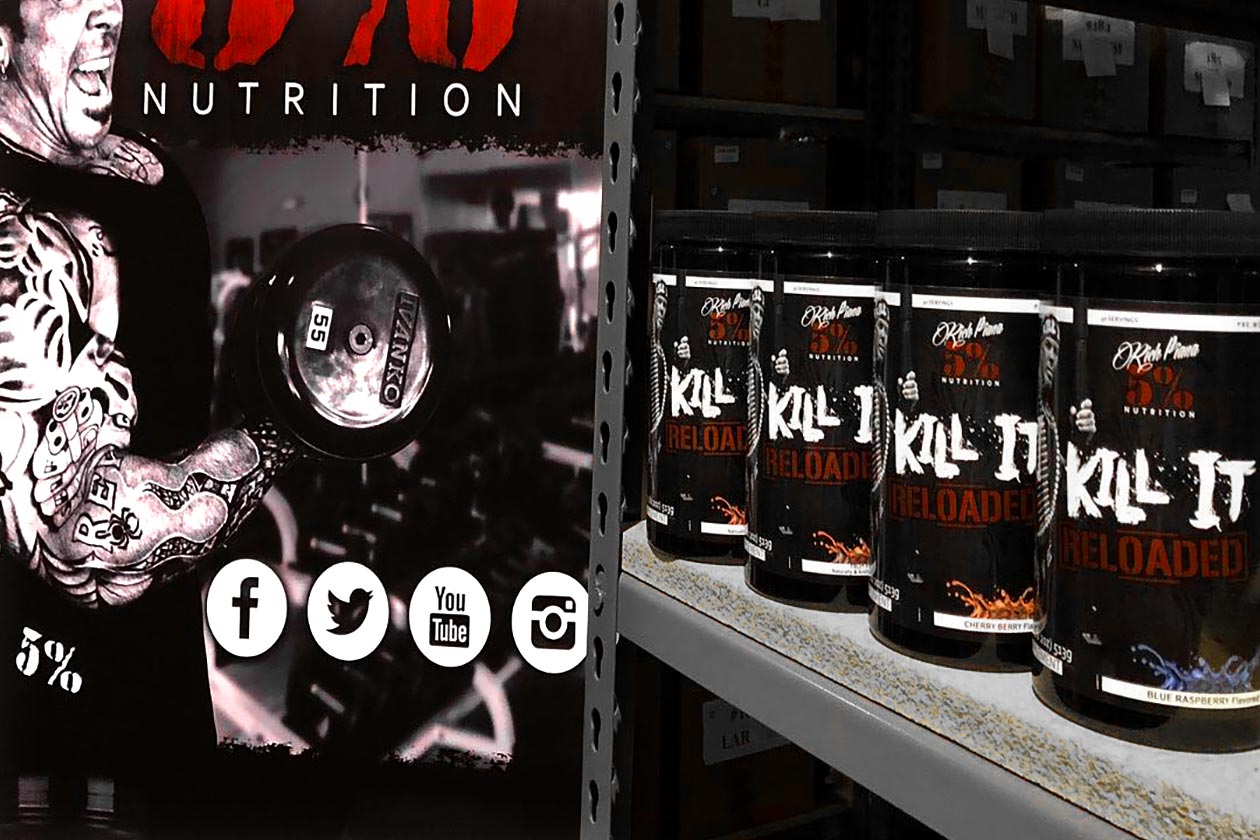 It was recently confirmed that Rich Piana's 5% Nutrition would be launching a supplement stronger than its current pre-workout, Kill It. The brand said it will be the next big thing it releases and more importantly, it won't be replacing Kill It once it's released.
5% Nutrition has now dropped a preview of its stronger pre-workout, which is officially titled Kill It Reloaded. The product is said to deliver an intense experience including increased energy and laser-sharp focus.
We also know 5% Nutrition's upcoming Kill It Reloaded is going to deliver on the pump side of things. To go with the preview, the brand has revealed three of the supplement's ingredients including 325mg of caffeine per serving, as well as the pump enhancers citrulline at 4g and the new GlycerPump glycerol at 2.5g.
At the rate 5% Nutrition is dropping information on Kill It Reloaded, we honestly wouldn't be surprised if this one launches very soon. We'd definitely like to see the rest of the pre-workout's formula, as the highlights confirmed above aren't all that's in it.