Leucine free Chill and Grow is here with three flavor options
Apr 7th, 2018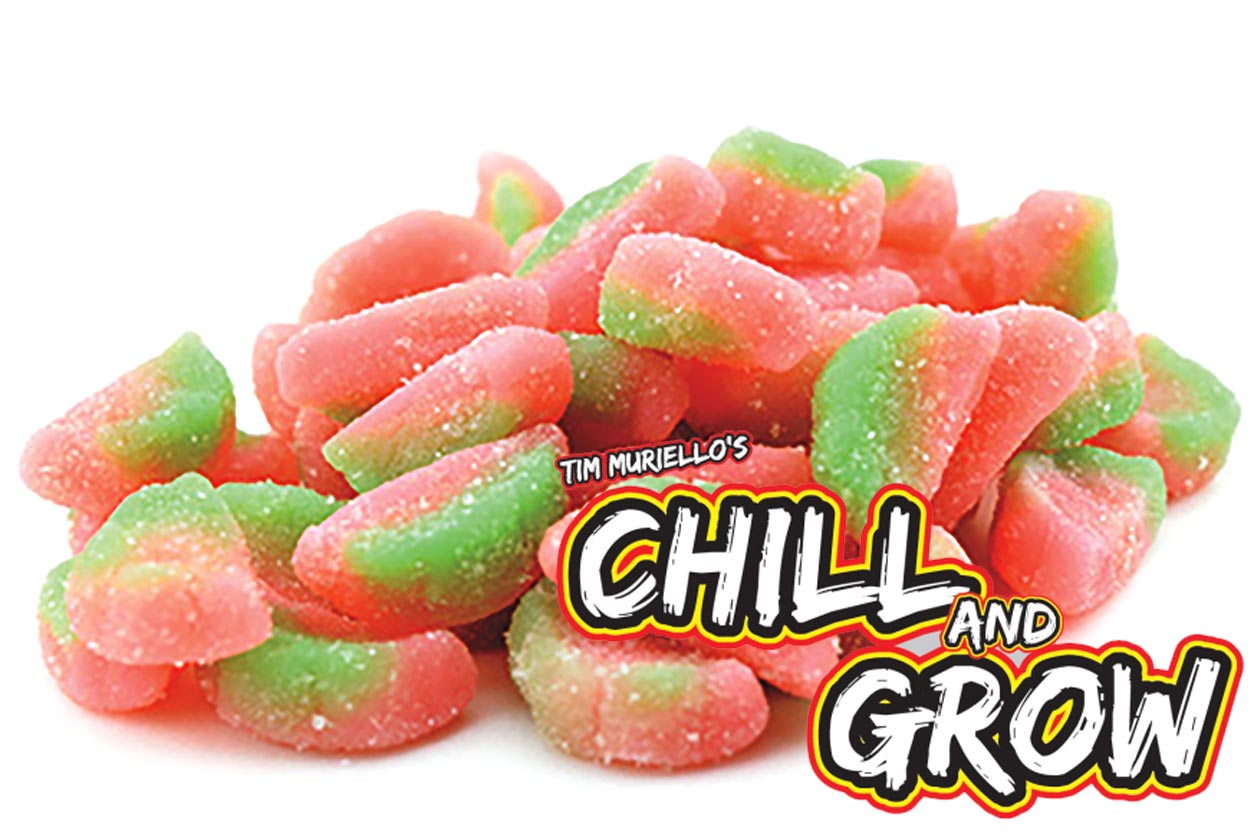 As promised, Tim Muriello's incredibly creative Chill and Grow supplement is now available in a variety of leucine free options. Chill and Grow is Muriello's innovative candy featuring a combination of CBD oil to help you chill, and leucine and carbohydrates to help you grow.
Tim Muriello now has a Chill and Grow variant available that doesn't have leucine in it, just the CBD oil and the carbohydrates from the gummy candy. Each piece of the new leucine free Chill and Grow provides 10mg of CBD oil isolate, and depending on the flavor or shape option, between 3 to 5g of carbohydrates.
You can grab Tim Muriello's latest Chill and Grow creation through his dedicated hemp oil edible online store at hempoilgummy.com. A full bag of 50 gummy pieces will cost you $44.99 with three different flavor options in Mixed Berries, Watermelon Wedges, and the most carbohydrate-dense, Sour Apple Rings.