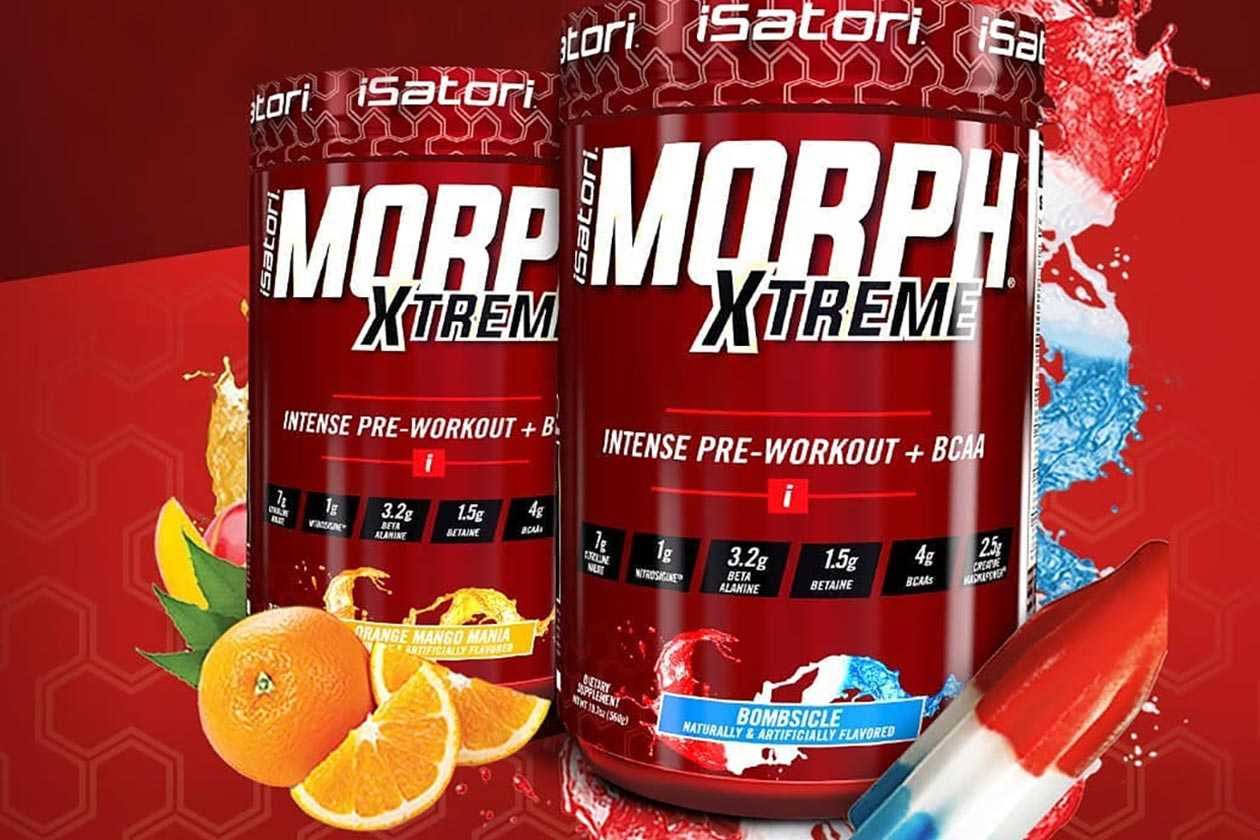 Back in September of last year, iSatori launched its all-new 7-in-1 pre-workout called Morph Xtreme. Simply put, the supplement is stacked full of ingredients with a hefty 28g serving and includes the likes of BCAAs for recovery, citrulline and Nitrosigine for pumps, and caffeine and TeaCrine for energy.
The reason we've got Morph Xtreme back in the headlines again today is that iSatori is running a very competitive sale on it for the next couple of days. Through until tomorrow at isatori.com, you can get two full-size 20 serving tubs of the packed out pre-workout for the price of one.
With Morph Xtreme's direct regular price being $44.99, that means you're looking at just $22.50 per tub, which broken down even further is only $1.12 per serving. To take advantage of the deal, simply visit isatori.com, add two tubs of Morph Xtreme to your cart, and checkout with the coupon "MORPH50".