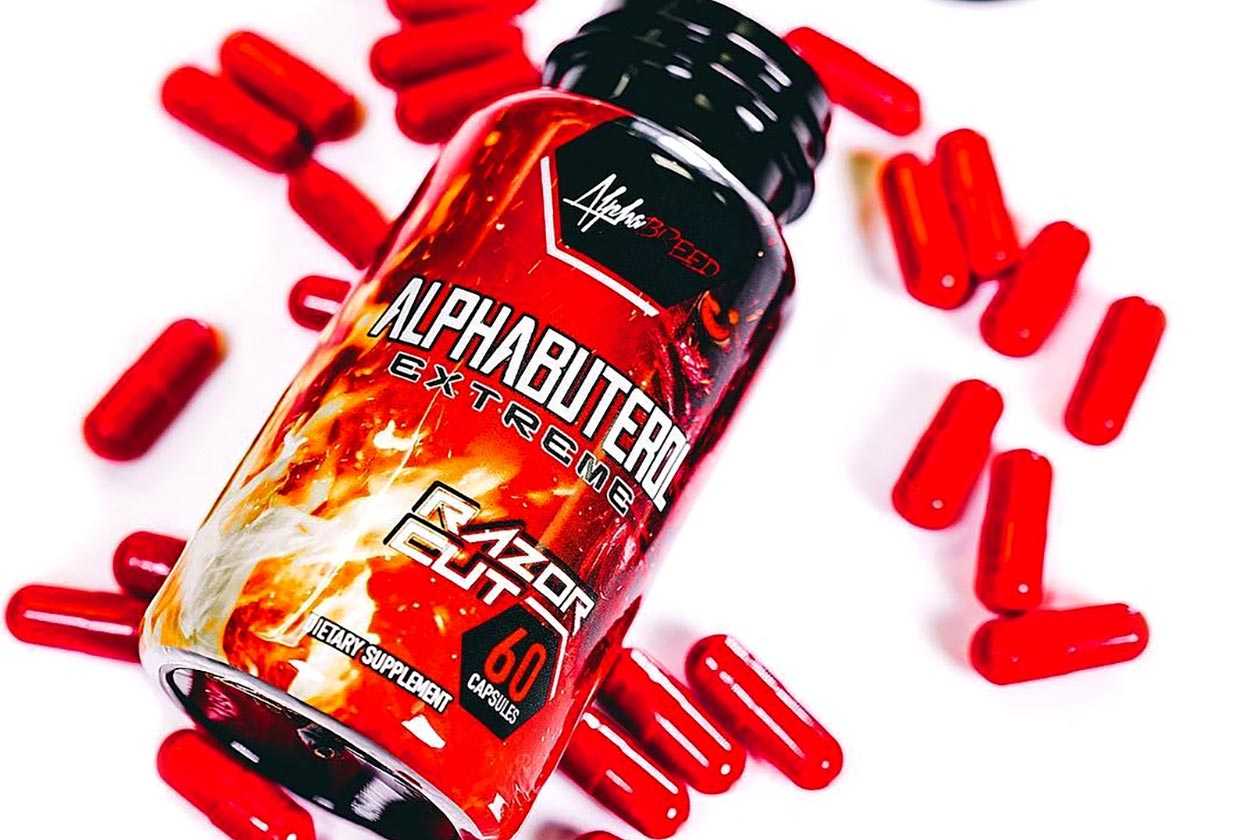 Alpha Breed has officially launched its new weight loss supplement Alphabuterol Extreme, which is a sequel to the brand's previous fat burner simply called Alphabuterol. True to its name, Alpha Breed's Alphabuterol Extreme is a pretty potent product combining stimulants for energy and a handful of reliable weight loss ingredients.
For some reason, Alpha Breed has yet to reveal the facts panel for its new Alphabuterol Extreme, although it has shared the supplement's main features. There is a total of six ingredients driving the brand's latest fat burning formula, and unfortunately, since we don't have its facts panel, we don't know any of their doses.
On the stimulant side of things, Alpha Breed's new Alphabuterol Extreme includes the powerful DMHA as well as a special form of caffeine called Micro E Caffeine. According to the brand, Micro E Caffeine is different from other forms of the classic stimulant as it stays "in the body for a prolonged period of time" to provide longer lasting energy.
The other features in the Alphabuterol Extreme formula are dandelion root, more commonly found in water loss products, white willow for a calming effect, the metabolic enhancer grains of paradise, and lastly, the natural fat burning compound, cayenne pepper.
You can read a little more about Alpha Breed's Alphabuterol Extreme on its website, although as mentioned, the brand has yet to share its facts panel for some reason. If you'd like to buy the supplement before seeing that label, you can do so on the site where the fat burner is priced at $39.99 for a 60 capsule bottle.