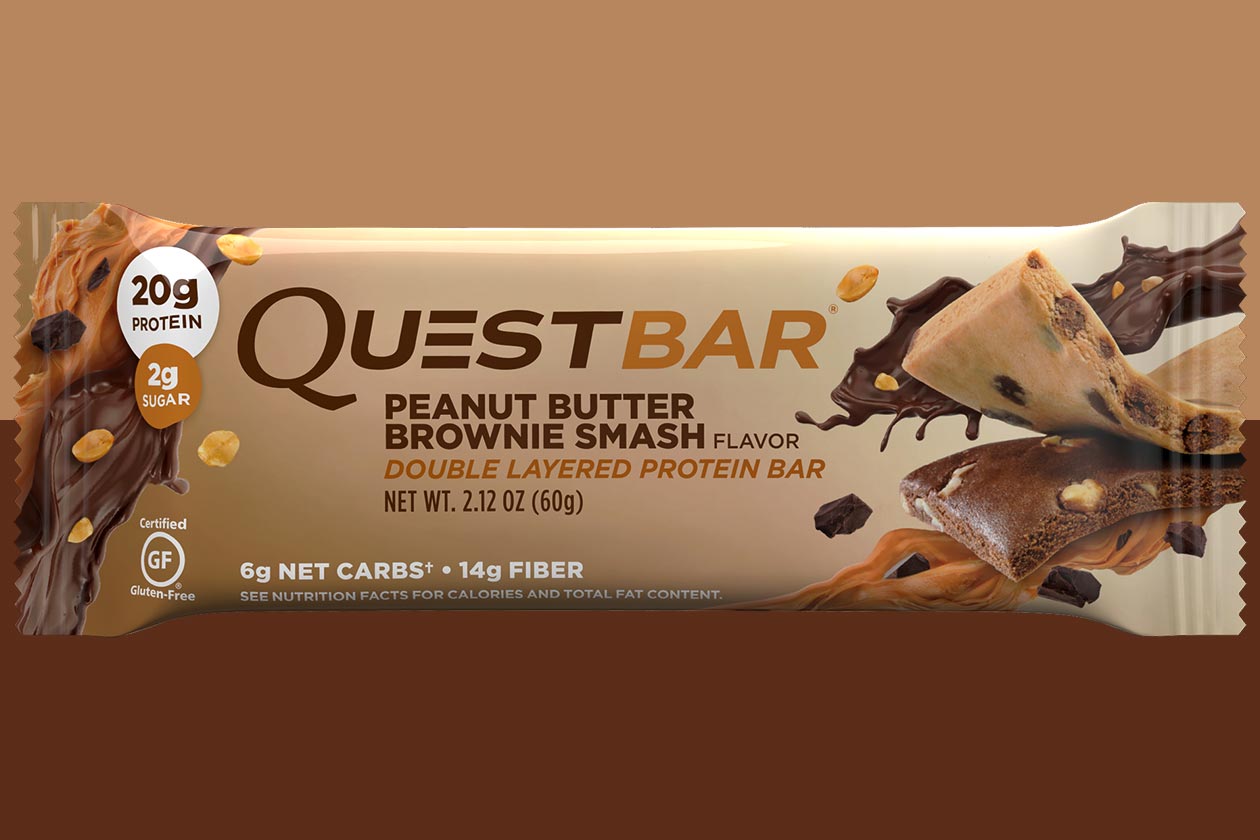 Details recently surfaced of an all-new protein bar flavor from the veteran company, Quest Nutrition. It is actually quite a creative product that smashes together two layers into the one Quest Bar, with each layer having a different flavor.
The name of the latest Quest Nutrition creation is the Peanut Butter Brownie Smash Quest Bar, which is exclusive to the convenience store chain 7-Eleven. A week on from the product surfacing, we've got some official images and details to share directly from the brand.

Above you can see the facts panel from the 7-Eleven exclusive Quest Bar, confirming all of the macros we posted last week. It has a typical Quest Bar nutrition profile providing 20g of protein, 24g of carbohydrates with 2g of that sugar and 14g fiber, 7g of fat (1.5g saturated), and 190 calories.
We've also had a couple of questions answered about the Peanut Butter Brownie Smash Quest Bar including there is only the one smash flavor at the moment. The brand has also said there are currently no plans to make its creative new bar available outside of 7-Eleven.