'Merica Energy Review: The best energy drink on the market
Jun 5th, 2018
'Merica Labz recently released its highly-anticipated and extremely exciting sugar free, zero calorie energy drink called 'Merica Energy. With all the hype around it, we knew we had to give it a try and are happy to say the most 'Merican brand on the market has delivered.
Before we get into our review of the incredible 'Merica Energy flavors, we'll quickly go over what's actually in 'Merica Energy. The product features four ingredients to give you an anytime boost in energy and mental focus with 200mg of caffeine from caffeine anhydrous and guarana, and 250mg each of acetyl-l-carnitine and choline bitartrate.
Review
Right from the first sip of 'Merica Energy, you'll be blown away. While the marketing behind the product is all fun and entertaining, when it gets down to business the energy drink destroys away the competition. All of its flavors have this incredibly enjoyable sweetness that simply makes you want to keep drinking until it's all gone.
The four 'Merica Energy flavors are Not Your Granny's Apple, the Bomb Pop inspired Freedom, Let's Make 'Merica Grape Again, and the orange recipe, 'Merican Made. For us, the fruity flavors are where it's at, delivering a real sparkling fruit juice taste that's more comparable to popular sodas than other energy drinks.
The only competitor we feel comes close to 'Merica Energy is the purple Monster Ultra which is kind of like a candy grape. The Let's Make 'Merica Grape Again is like a sweeter, flavorful version of that, with 'Merican Made and Not Your Granny's Apple being a similar kind of fruit candy experience except with orange and apple tastes.
As far as the effects go from 'Merica Energy's ingredients, it's on par with most energy drinks packing 160 to 200mg of caffeine. You get a noticeable energy lift and a slight increase in focus, making the product an ideal morning wake up or afternoon pick-me-up. As you can tell by the lines above, however, 'Merica Energy sets itself apart by tasting amazing.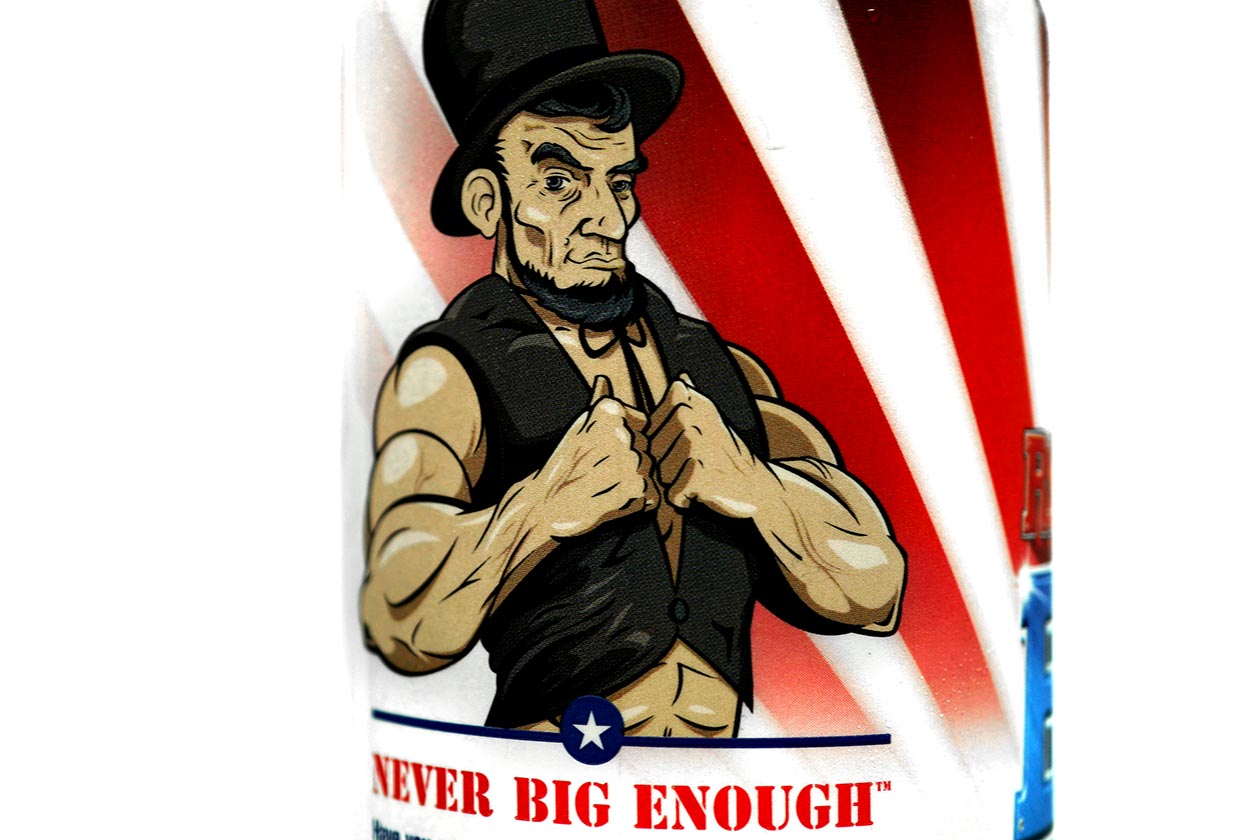 Summary
The one question we always ask ourselves after reviewing positive ready-to-eat or drink products like 'Merica Energy, is would we grab it over our typical go-to? The answer on this occasion is yes, if you had 'Merica Energy at a convenience store next to any other energy drink on the market, we'd be reaching for 'Merica in grape or apple.
Overall, if you're a fan of energy drinks 'Merica Energy is well worth trying, and at just over $2 per can, it's not expensive. As mentioned, the product's sweet, addictive and unforgettable flavors are unlike any energy drink we've had, and they deserve to be available wherever energy drinks are sold.