Jul 12th, 2018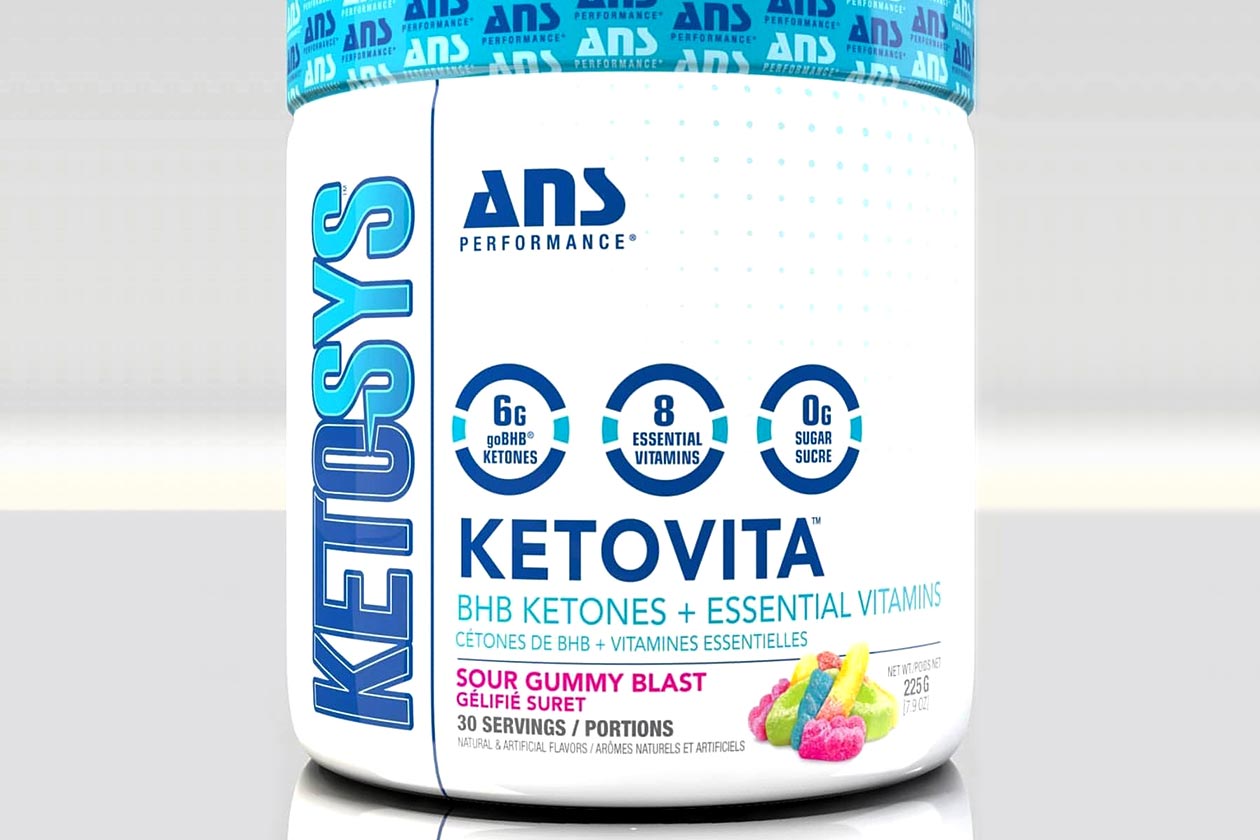 A closer look has been released at the third and final supplement from ANS Performance's Ketosys family of ketogenic products. The upcoming Ketovita was revealed just yesterday and is said to be the brand's combination of BHB ketones and essential vitamins.
The new information we have today doesn't confirm all of its ingredients but gives us a better idea on what we're in for with the supplement. Firstly we now know that Ketovita features 6g of goBHB branded BHB ketones per serving, alongside a total of eight essential vitamins.
We can also confirm that ANS Performance's Ketovita has the usual 30 servings per tub and at least two sugar-free flavors with Peach Mango and Sour Gummy Blast. The product still doesn't have an exact launch date, although it is expected to be out and available soon.