Nutrex introduces its all-new Dynamine powered Lipo-6 Dynamix
Jul 24th, 2018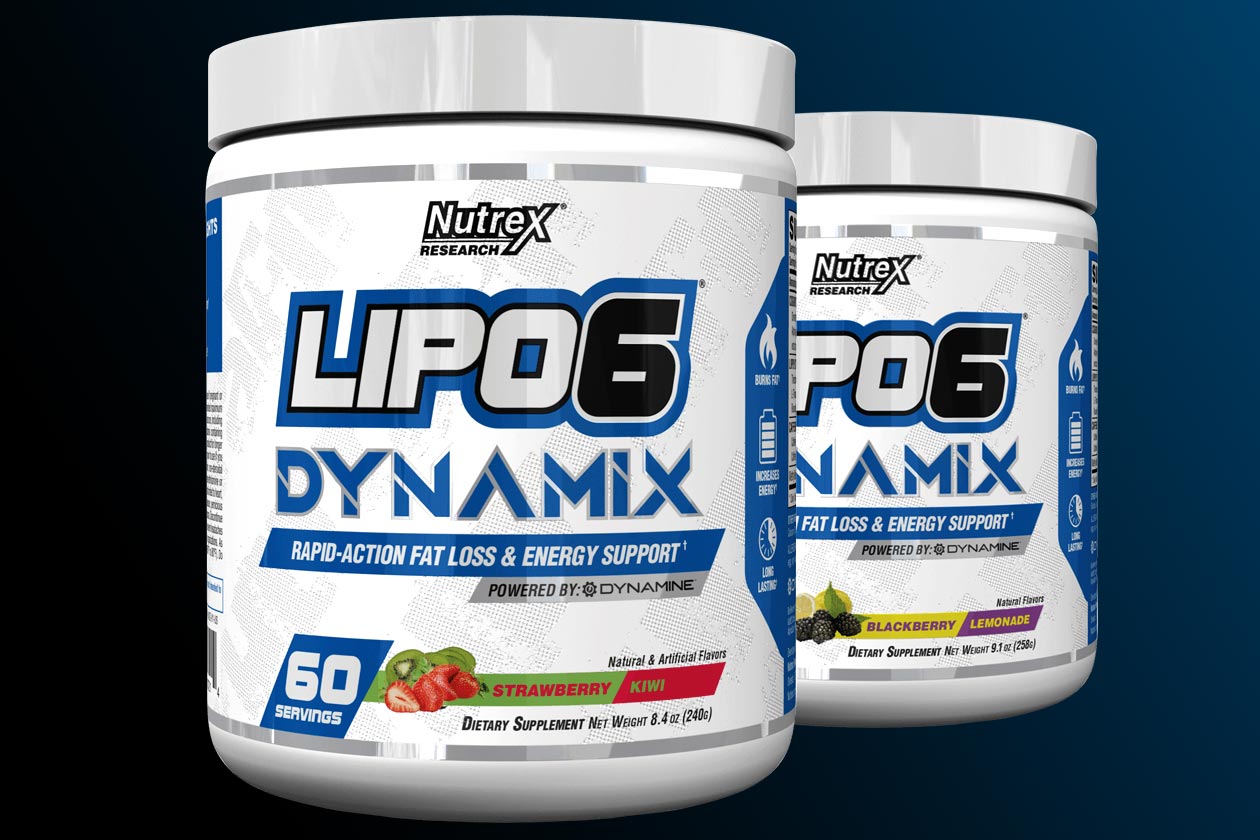 Nutrex has launched its latest entry in its long-running Lipo-6 family of weight loss supplements, introducing Lipo-6 Dynamix. The product comes in powder form with two tastes to choose from, promises to deliver a wide variety of fat burning effects, and features a mostly non-transparent formula.
What is it
Lipo-6 Dynamix is designed to provide multiple benefits with appetite control, increased and long-lasting energy, and enhanced thermogenesis, for an all-around solid weight loss experience. Formula wise, it brings together 13 different ingredients, including the branded feature it calls out right on the front of its bottle, Dynamine.
Ingredients
As mentioned, Lipo-6 Dynamix is a mostly non-transparent supplement, listing the exact doses of only three of its ingredients. Per maximum serving, it has a 1.892g nootropic blend made up of DMAE, choline, alpha-GPC, and huperzine A, and a 654mg Lipo6lytic blend with theobromine, green coffee bean, carnitine tartrate, theanine, black pepper, and rauwolfia.
The last three ingredients in Nutrex's Lipo-6 Dynamix are all there for the product's promise of increased and long-lasting energy. There are two forms of caffeine with Kaff2 Citrate and caffeine anhydrous, providing a combined 350mg of caffeine per maximum serving, as well as the branded stimulant Dynamine, dosed at 250mg.
Introductory deal
Nutrex has launched its all-new Lipo-6 Dynamix with a special introductory deal, where for a limited time through its website you'll only pay $29.95 for a full 60 regular serving (30 maximum serving) tub. The deal is due to expire at midnight this Sunday, and also comes with a free Nutrex branded stainless steel shaker.