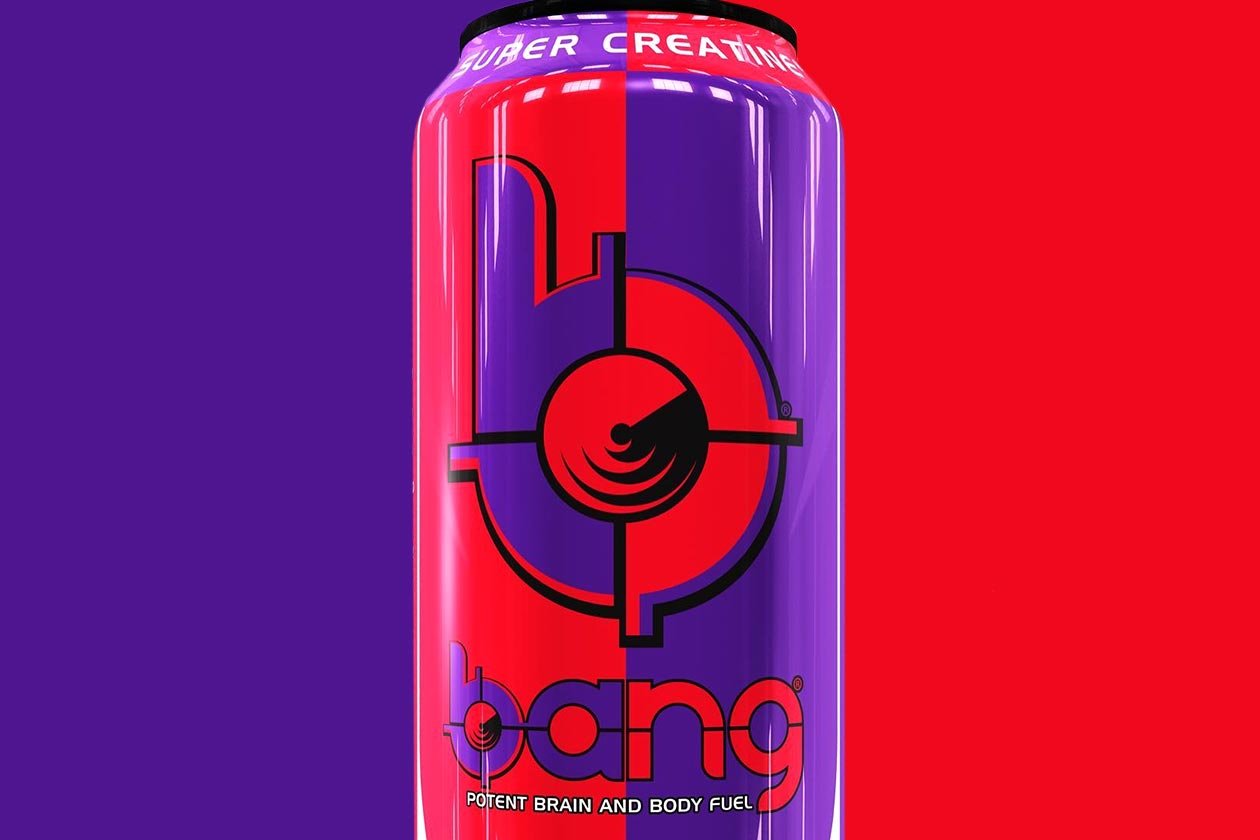 VPX Sports has, believe it or not, shared an image of another new flavor that is coming soon for its incredibly popular Bang energy drink. This one is separate from the colorful bubble gum looking Bang previewed back in May, as well as the creamy colored can teased at the end of last month that we suspect to be an Iced Coffee Bang.
The new flavor VPX Sports is getting fans excited about this week actually looks like it might be the brand's most radical Bang energy drink to date. The product has half of its can colored in purple and the other half pink, similar to the classic strawberry and grape flavored Nerds candy.
Based on what's been revealed, we have absolutely no idea what this flavor could be, although we feel it's definitely going to be a unique option. It has also been confirmed that the two color Bang will be another exclusive to the supplement distributor Europa, similar to the Purple Guava Pear Bang released roughly one year ago.