The functional food and protein snack company Quest Nutrition has entered into a new world of products this week with its new Quest Pizza. The product is a gluten-free thin crust pizza, packed full of protein, with no added sugar and a low amount of carbohydrates, making it an ideal cravings crusher.
Macros
Just like Quest Nutrition's well-known and widely available Quest Bars, the nutrition profiles of the new Quest Pizzas varies across each of its three flavors. Those flavors are Uncured Pepperoni providing 56g of protein per whole pizza, 4-Cheese with 54g of protein, and Supreme packing the most protein at 60g.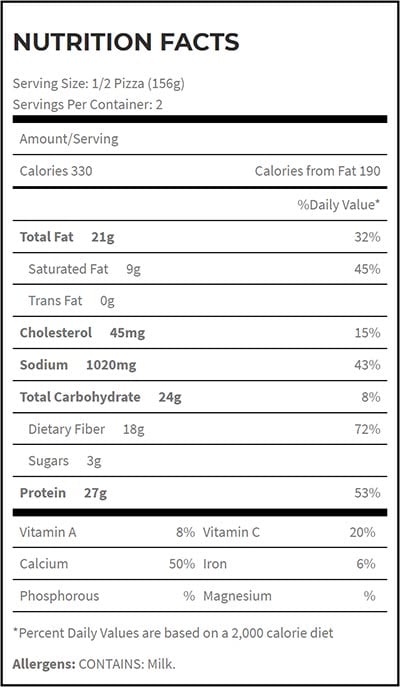 You can see the full list of macros for a Quest Pizza in the label above which is from its 4-Cheese flavor. As mentioned it provides a total of 54g of protein per pizza (28g per half pizza), 48g of carbohydrates with only 6g of that sugar, 36g of fiber, 42g of fat (18g saturated), with 660 calories.
Ingredients
The ingredients also vary across the three Quest Pizza flavors, although they are all packed with milk protein to give them that high amount of protein. The main ingredients in the 4-Cheese Quest Pizza are its four kinds of cheese, mozzarella, provolone, fontina, and romano; for Pepperoni it is of course, uncured pepperoni; and for Supreme, it's mozzarella and romano cheese, pepperoni, and Italian sausage.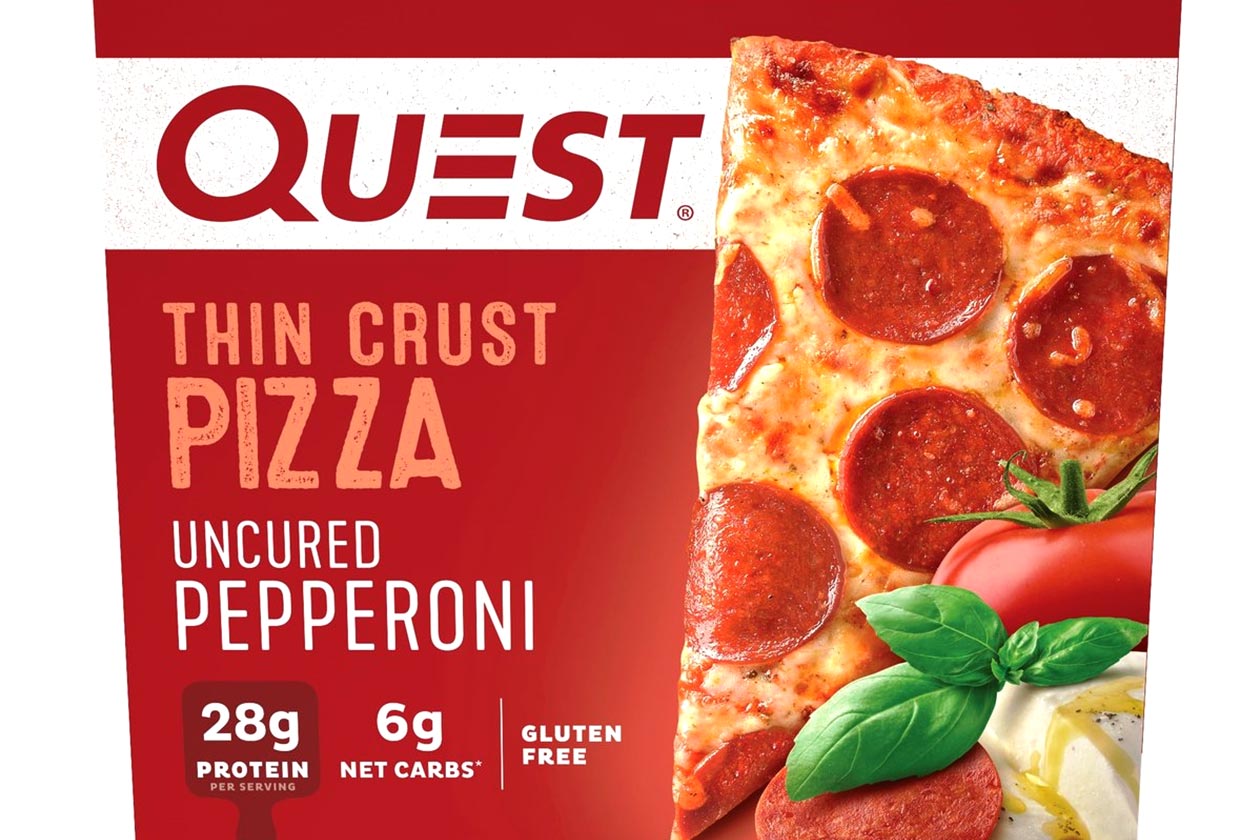 Where to buy
Quest Nutrition's delicious looking Quest Pizzas are now available from the department store chain Target. They are all listed on the retailer's website but can only be purchased in stores. From Target Quest Pizzas will cost you just $6.99 per 9″ pizza, which is a very reasonable price.