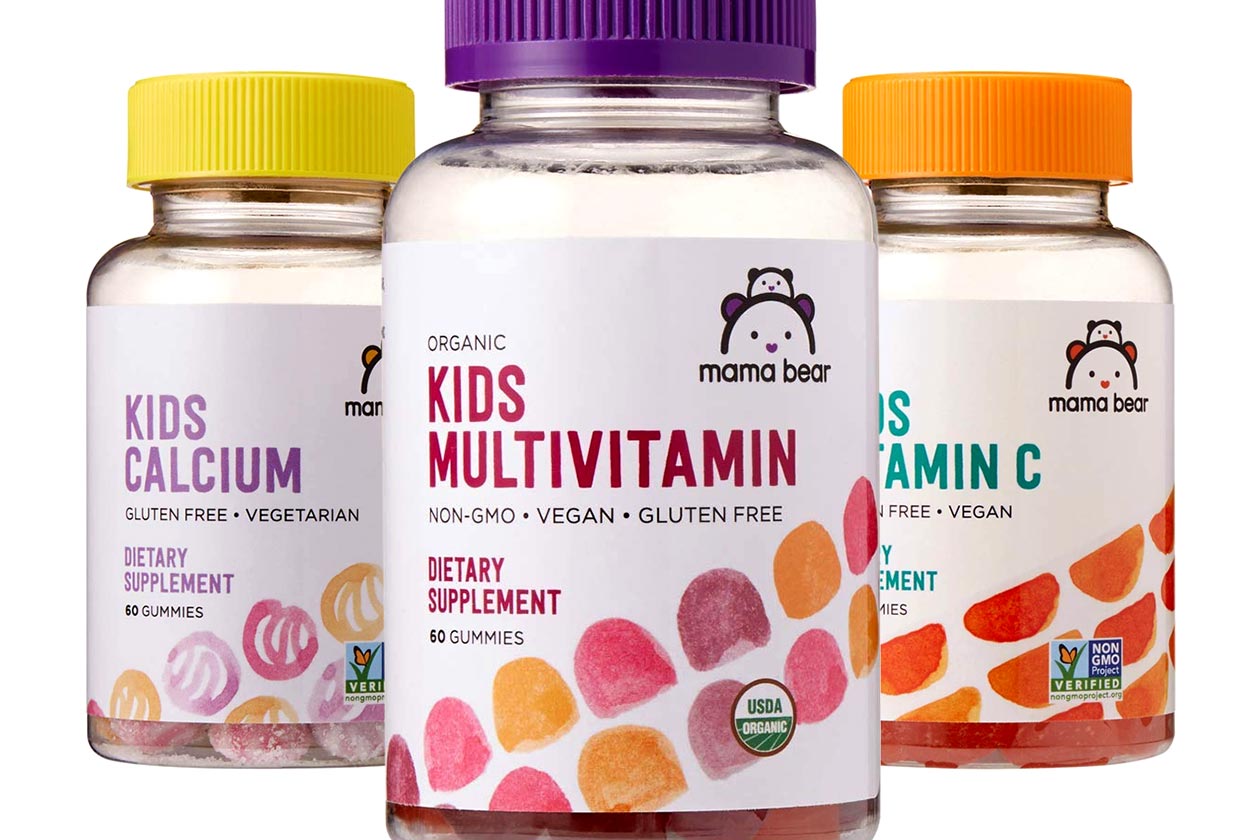 Quickly following the launch of the impressive new brand OWN PWR on Monday, another line of supplements has shown up from Amazon. This time around the products are geared towards a different kind of market but are nutrition supplements nonetheless.
The latest from Amazon is a family of products for its kids Mama Bear brand, which does have other things available outside of supplements such as diapers and baby laundry detergent. Now available under the Mama Bear name is a series of vitamin and mineral formulas specifically made for growing children.
There are a total of four Mama Bear products, all of which come in fruit-flavored, gummy form and are pretty straightforward. There is Vitamin C and Vitamin D, each featuring their title ingredient, then the slightly more complex items, Calcium with vitamin D and Multivitamin featuring a variety of vitamins and minerals.
All of the Mama Bear kids supplements are now available over on Amazon priced between $13.99 and $14.49, and are currently listed with a 20% off coupon. Like the rest of the Mama Bear range, the new vitamin and mineral products are exclusive to Amazon Prime members.