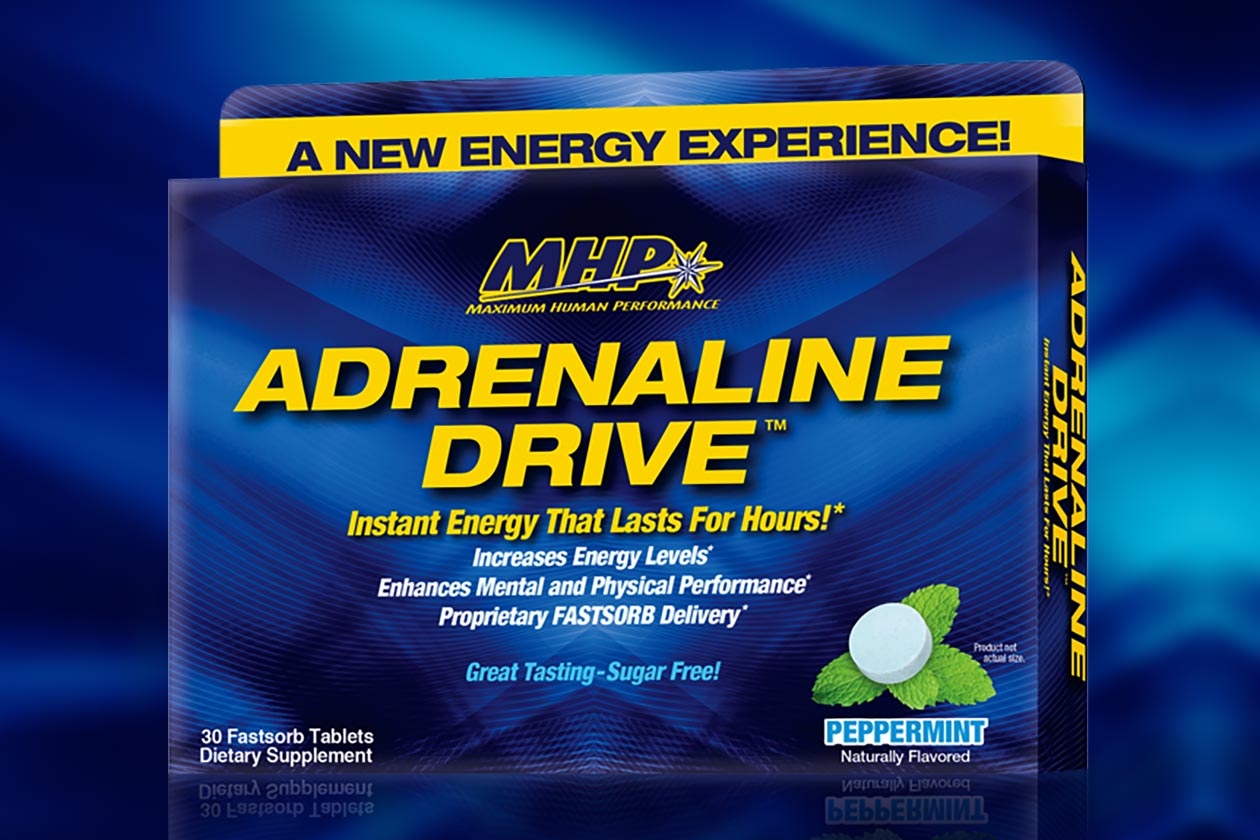 Adrenaline Drive is another one of the new supplements MHP plans on launching soon featuring its return to a more classic MHP branding. Adrenaline Drive is actually quite a unique product that comes in tablet form, although you don't take it like most other tablet supplements.
What is it
MHP Adrenaline Drive is designed to deliver an instant boost in energy that'll last for a number of hours. It can be used pretty much wherever and whenever you need an energy boost, whether it be before a workout, for work or study, or as a simple pick-me-up in the morning or afternoon.
Dissolving tablets
What makes Adrenaline Drive so unique is as mentioned, the way you take it. Instead of swallowing it like most tablet products, MHP directs users to let it sit in their mouths until it dissolves. The reason behind that is the supplement comes in special Fastsorb dissolving tablets, which improve the potency and speed of absorption of Adrenaline Drive's energy ingredients.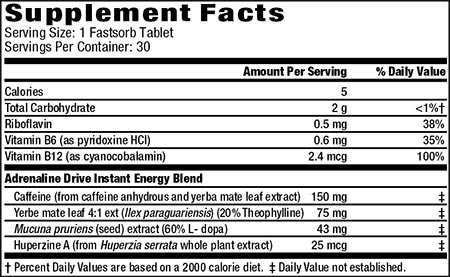 Formula
As for the formula behind MHP's unique energizing product, it features four main ingredients. Making up each peppermint flavored Adrenaline Drive tablet is 43mg of mucuna pruriens, 25mcg of huperzine A, 75mg of yerba mate, and caffeine anhydrous, with a total of 150mg of caffeine per tablet.
Coming soon
According to MHP's website, Adrenaline Drive is due to launch sometime soon. It is one of the many new supplements the brand plans on introducing with its bright blue and yellow rebrand which includes items such as the amino BCAA Strong and the pre-workout Hyper Crush.