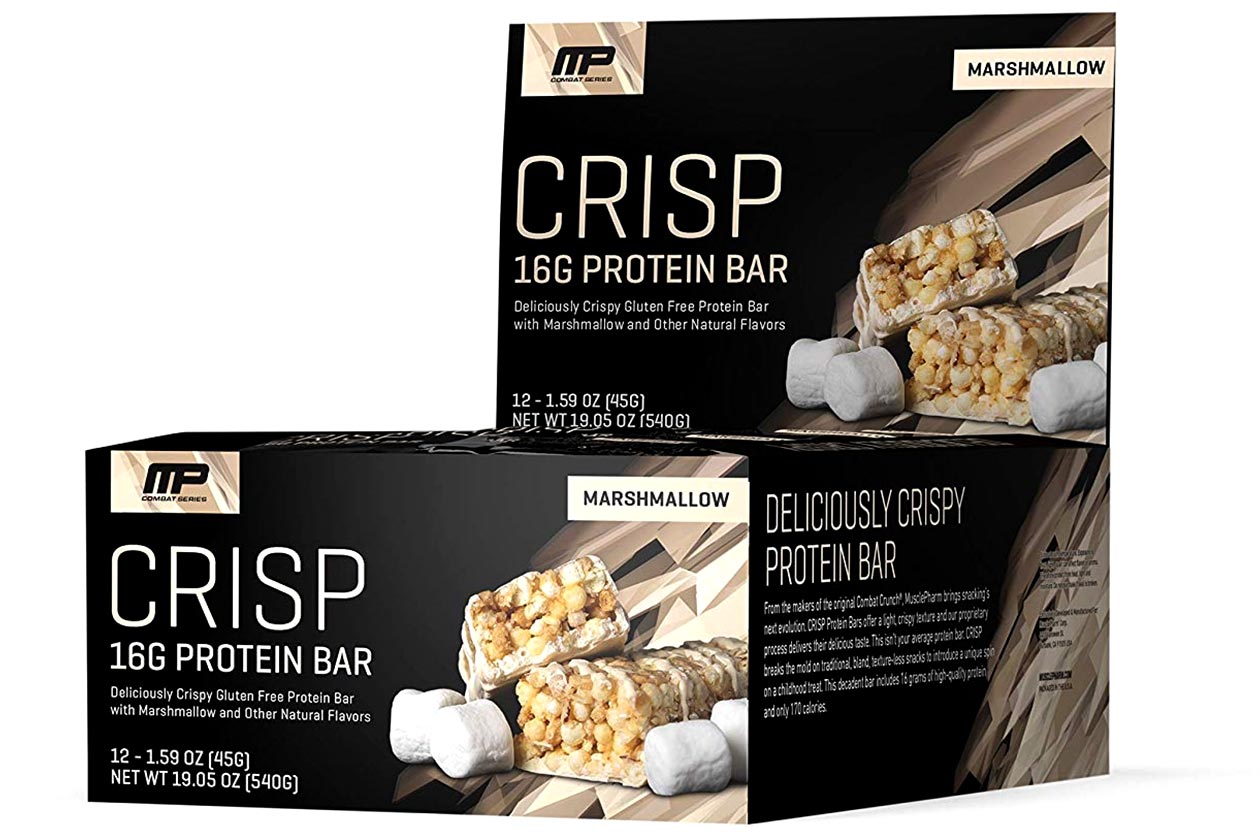 Details on an interesting new product from MusclePharm have surfaced with the protein snack, the MusclePharm Combat Crisp Protein Bar. It appears to be a Rice Krispie style bar similar to the likes of BSN's delicious Protein Combat Crisp and the first Rice Krispie protein bar we ever enjoyed, the Oh Snap Bar.
The MusclePharm Combat Crisp Protein Bar features a thin, but solid base layer with a Rice Krispie style body and a flavor squiggle across the top. It is a gluten free protein snack providing reasonable 16g of protein along with a calorie count of 170.
So far we've seen pictures of the upcoming MusclePharm Combat Crisp Protein Bar in three delicious looking flavors in Chocolate, Peanut Butter, and the slightly more interesting sounding, Marshmallow. We're not yet sure when the Combat Crisp Protein Bar is due to release, only that it is coming sometime soon.