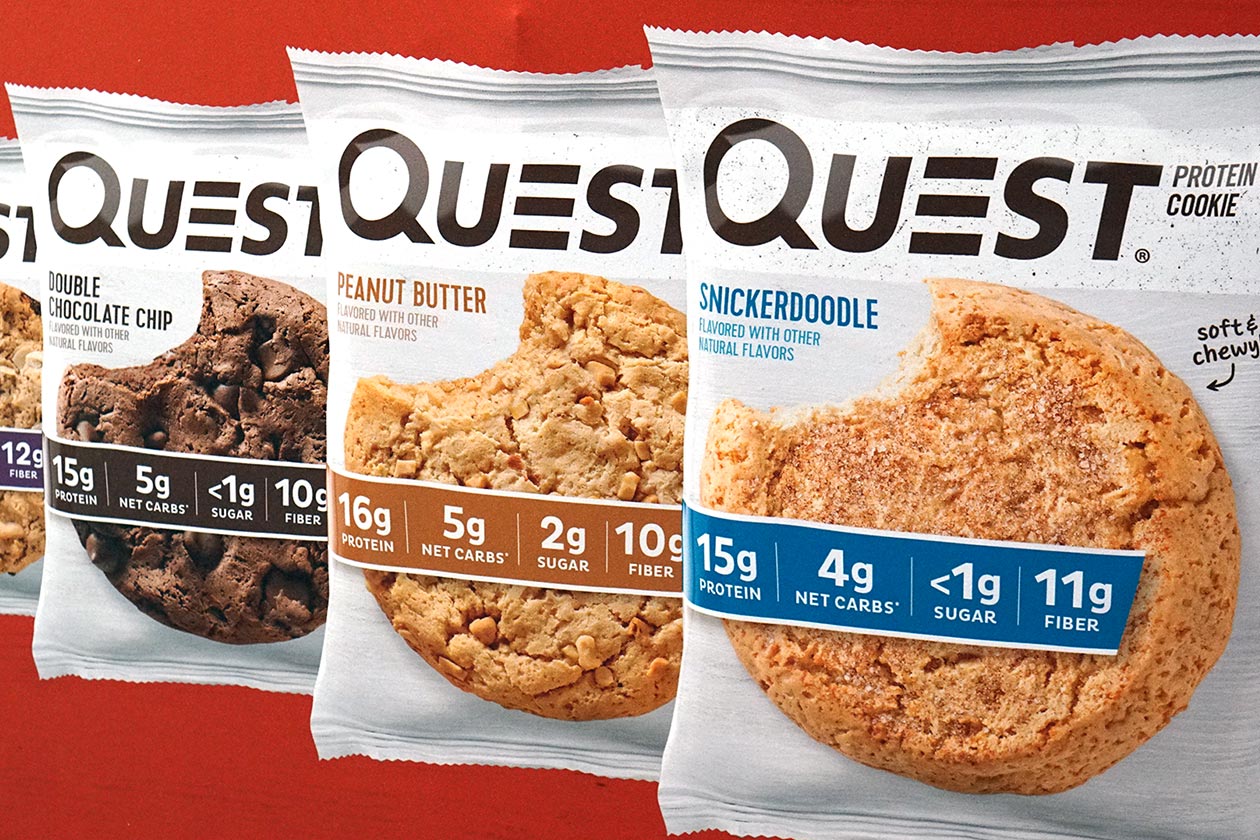 Quest Nutrition has introduced and is displaying an all-new Quest Cookie flavor at this weekend's Olympia Expo. You can currently find the brand's enjoyable protein-packed snack in four flavor options with Double Chocolate Chip, Peanut Butter, Oatmeal Raisin, and a traditional Chocolate Chip.
It does appear that Quest Nutrition is sampling the new Snickerdoodle Quest Cookie, but as mentioned it also has it on display in pictures around its booth. You can't yet purchase the flavor from Quest's website, although now that it's been debuted at the Olympia, we suspect that'll be changing soon.
The macros on the Snickerdoodle Quest Cookie are around the same as the product's four other flavors. It provides a total of 15g of protein, 19g of carbohydrates with 11g of that fiber and less than a gram sugar, 16g of fat (10g saturated), and 250 calories.