SteelFit releases a CreaPure only supplement called Pure Steel
Sep 3rd, 2018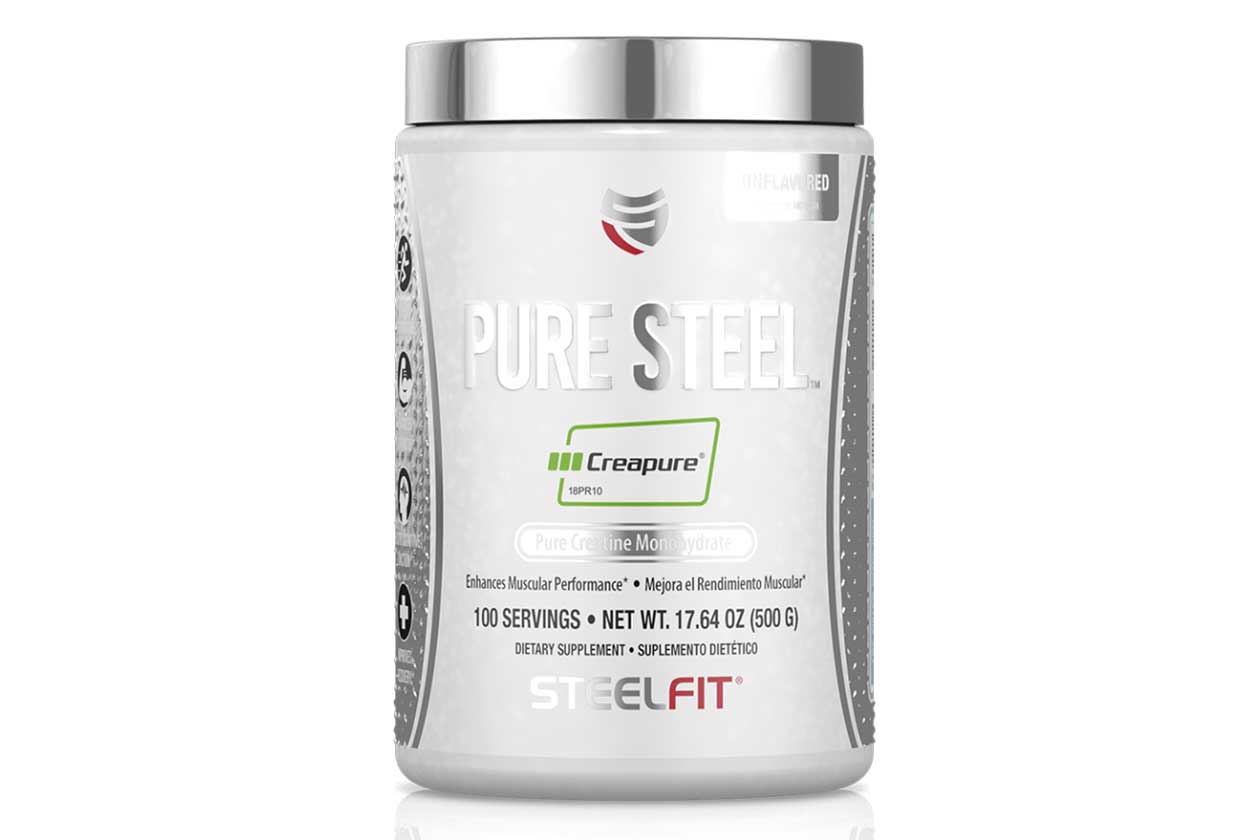 The originally topical supplement company SteelFit, has been expanding its line of powder and capsule products quite a bit over the past year or so. This month the brand has gone ahead and added another powder supplement to its lineup, although unlike its others, this one is pretty straightforward.
The all-new SteelFit product is a rather large, unflavored, half a kilogram tub of CreaPure branded creatine monohydrate called Pure Steel. The creatine is the one and only ingredient in the supplement, with an entire container packing enough powder to provide you with 100, 5g servings.
SteelFit fans can already purchase the new Pure Steel directly from the brand's website where it has a regular price of $29.95 per tub. SteelFit is also running a sale right now on its site for Labor Day with 30% off all supplements, which drops Pure Steel to a slightly more competitive $19.95.