Fit Crunch Protein Puffs Review: Strong crunch with distinctive flavors
Oct 19th, 2018
Last month Robert Irvine's Fit Crunch launched a lean and crunchy new protein snack very different from your traditional protein bar, with Fit Crunch Protein Puffs. The puff style snack comes in lightweight 30g bags with three flavor options to choose from in Barbecue, Cheddar Cheese, and Sour Cream and Onion.
Fit Crunch Protein Puffs use milk protein isolate as their primary source of protein, providing a healthy total of 20g of protein per bag. Their other macros are surprisingly light with only 2g of carbohydrates, 4.5g of fat, and 130 calories, making them a leaner snack than your typical protein bar.
Review
The Fit Crunch Protein Puffs are an enjoyable snack regardless of which of its three flavors you grab. Compared to other puff style snacks we've had from the supplement industry, their consistency is actually quite impressive as they have a nice strong crunch with no doughy taste or texture that hangs in your mouth after you've eaten them.
Each of the Fit Crunch Protein Puffs flavors delivers on its title taste, although there is one that does it slightly better than the others. The Sour Cream and Onion is the standout for us as it truly squeezes in the most flavor. It also hits you with a strong mix of classic sour cream and onion as soon as it enters your mouth.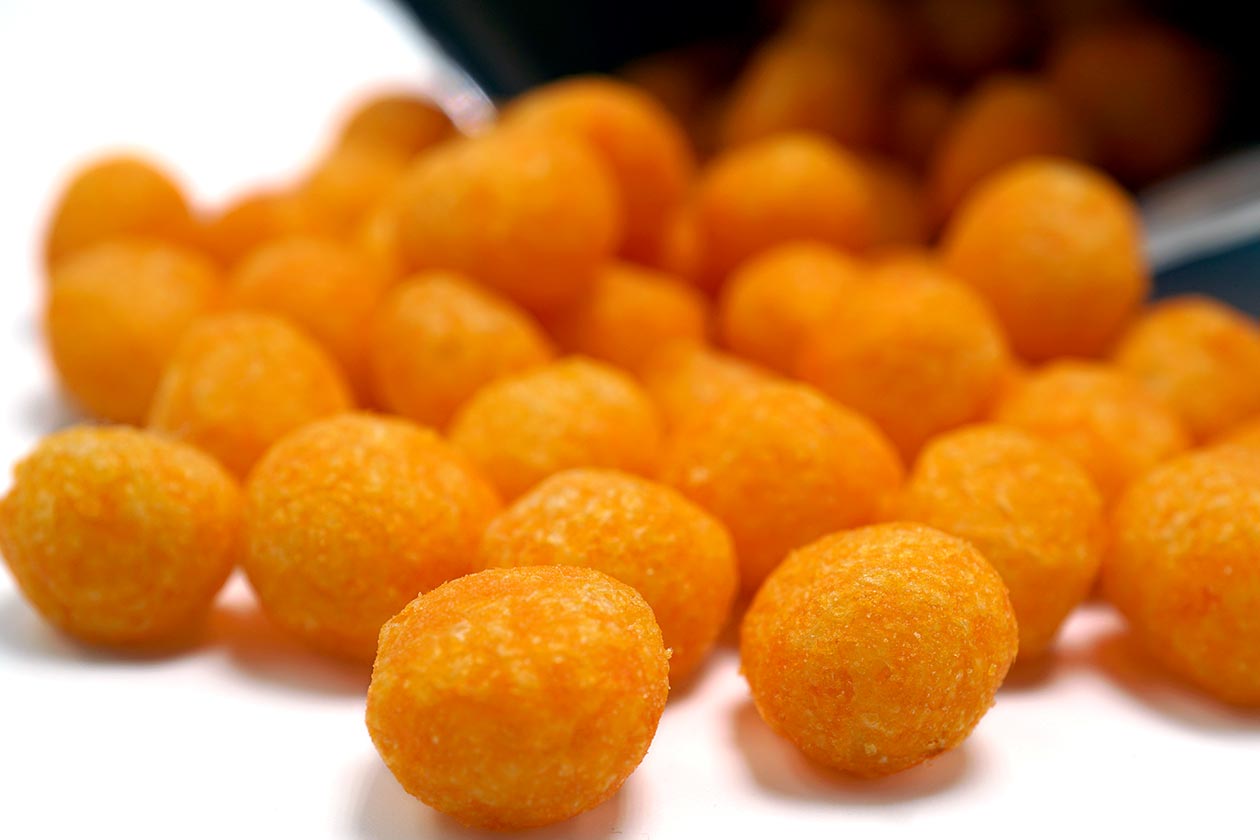 As for the other two Fit Crunch Protein Puffs flavors, Cheddar Cheese and Barbecue, they're both reasonably enjoyable but don't have a flavor experience that's as complete. They definitely make their title tastes known, although they're not as on point as the Sour Cream and Onion nor do they hold their taste from start to finish.
Summary
Fit Crunch Protein Puffs are certainly a great and tasty protein snack, especially with that Sour Cream and Onion flavor. The equally impressive feature is its nutrition profile, which paired with the crunchy and obvious flavor of the Protein Puffs, makes it a snack we'd quickly pick over a protein bar when looking for lower calories.