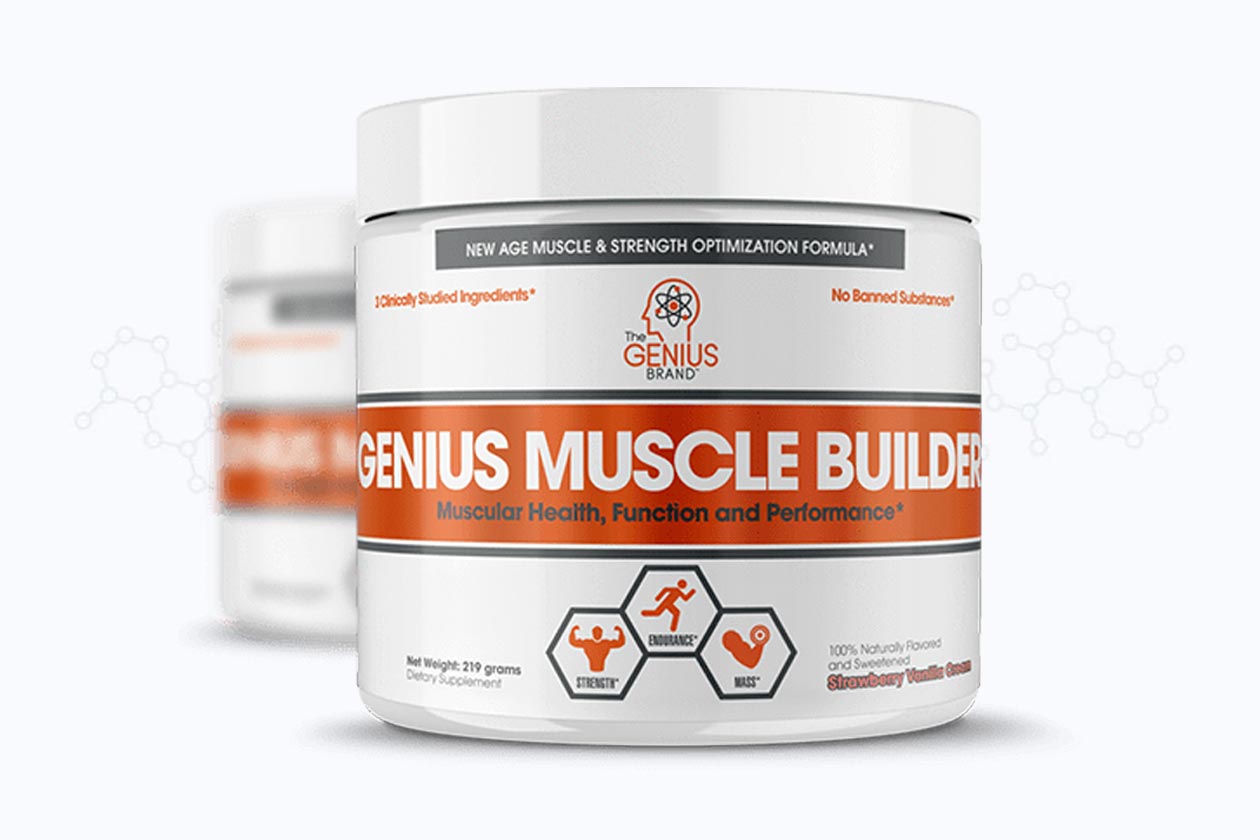 Genius has launched a transformation challenge this month in support of its recently released muscle building supplement, Genius Muscle Builder. The product brings together three premium, patented ingredients with MyoeDge HMB, Mediator phosphatidic acid, and the PeakO2 blend to help with strength, performance, and building muscle mass.
The way the Genius transformation challenge works is you first need to purchase a tub of Genius Muscle Builder on Amazon for $89.99 per tub. You then need to send in a copy of your order to the brand through the email contest@supplementsmarter.com.
Once you've completed all of that, you're in the competition and will have four weeks to transform your body as best you can. After that time the brand will pick the person with the most inspiring transformation who will take home the massive grand prize of $2,500 cash.
Entrants will also gain access to the Genius Muscle & Strength Workout Program, workout tips, chances at free Genius gear, and the brand's exclusive Facebook group. You can find more about the Genius transformation challenge on its website and have until this Sunday to get yourself in the draw.