Genius Muscle Builder backed by three clinically studied ingredients
Jul 19th, 2018
Genius Muscle Builder is an all-new product from Genius Supplements, the brand responsible for the many Genius named formulas on the market. As you could tell by the name of the supplement, Genius Muscle Builder is primarily designed to help you build muscle.
The promising new Genius Muscle Builder is backed by three reliable, clinically studied ingredients. First on the list is 2g of the performance blend PeakO2 which has shown to improve workout duration, time to fatigue, maximum power output and peak strength, and anaerobic peak power.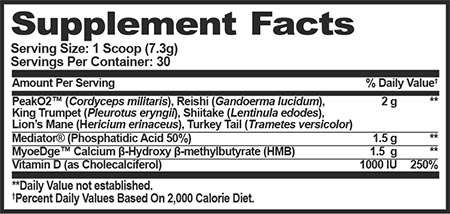 The next ingredient in Genius Muscle Builder is 1.5g of Mediator phosphatidic acid, included to help with strength improvement and muscle mass development. The last feature of the supplement is MyoeDge which is the combination of HMB and vitamin D, two ingredients that "work together improve muscle mass and muscle function."
Genius Muscle Builder is currently due to be out and available at the beginning of next month. We don't have any word on the price you'll be paying for it just yet, but we can confirm that it's coming in the one Strawberry Vanilla Cream flavor with the usual 30 servings per tub.