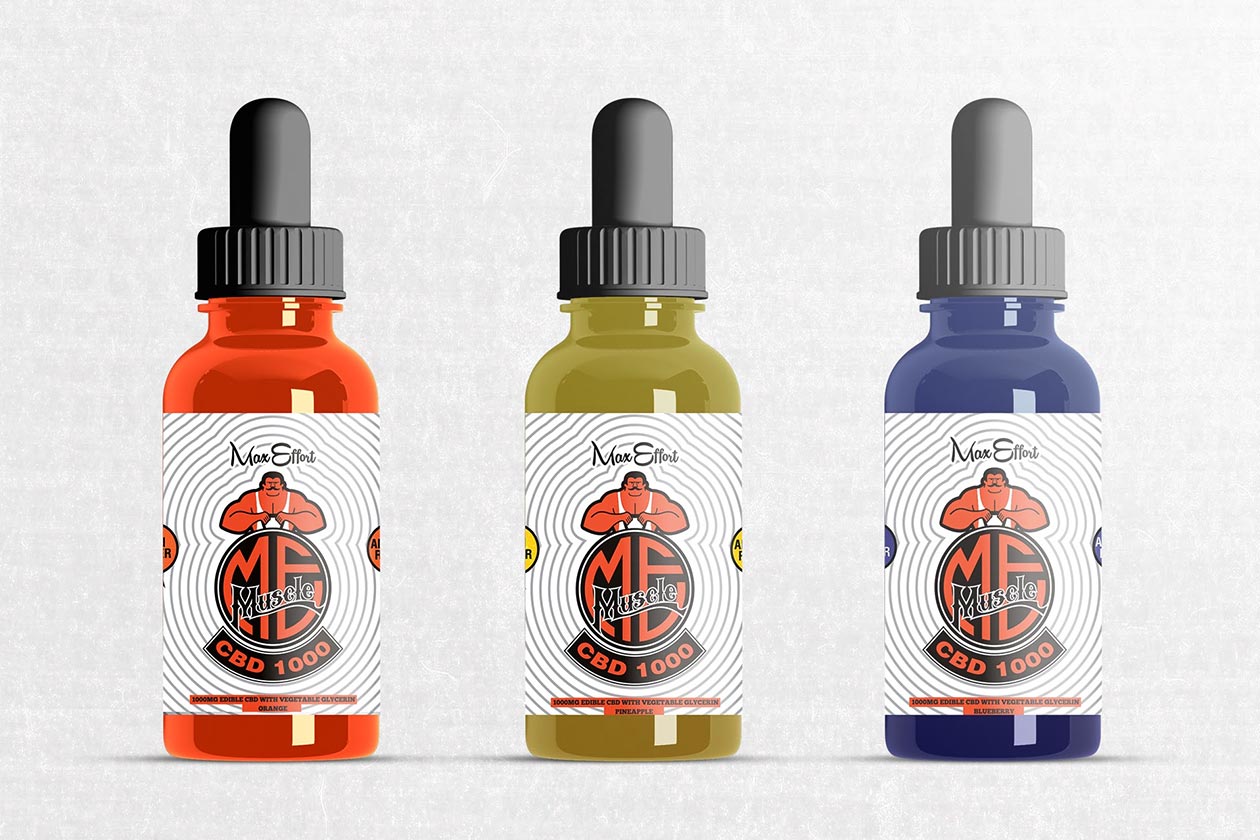 Less than a month after officially introducing its family of CBD supplements, Max Effort Muscle has announced it's put together more flavors for the line. Last month when the products were all launched, each of the three CBD concentrations was made available in one flavor each.
This week Max Effort Muscle has put up for pre-order, three new options for its highest concentration CBD supplement, CBD 1000. Joining the product's original Watermelon flavor are three more fruity recipes in Pineapple, Blueberry, and Orange.
The place to go to pre-order any of the new Max Effort Muscle CBD flavors, is the brand's website at maxeffortmuscle.com. A full bottle of CBD 1000 will cost you $99.99, with shipping of the three all-new options due to take place two weeks from now on the 20th of this month.