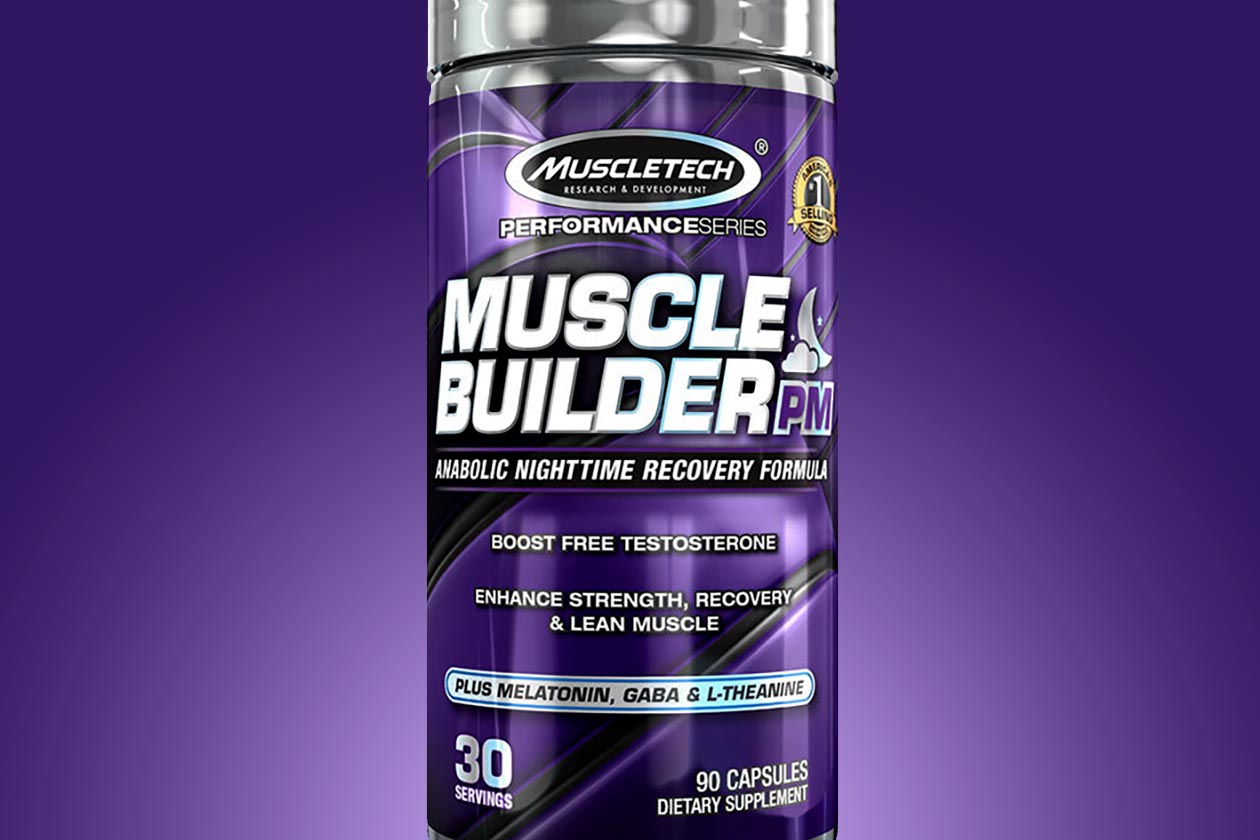 The all-new Muscle Builder PM that Muscletech previewed at this year's Olympia Expo, has now arrived. The supplement features a rather complex combination of ingredients including the promising and patented CinDura Complex that's also in Muscletech's promising and still coming soon Cell-Tech Next Gen.
Muscletech's Muscle Builder PM is a dual category product designed to deliver on multiple fronts. The supplement comes with a fully transparent blend of ingredients to help build muscle and improve recovery while you sleep. It also packs a few additional ingredients for sleep support.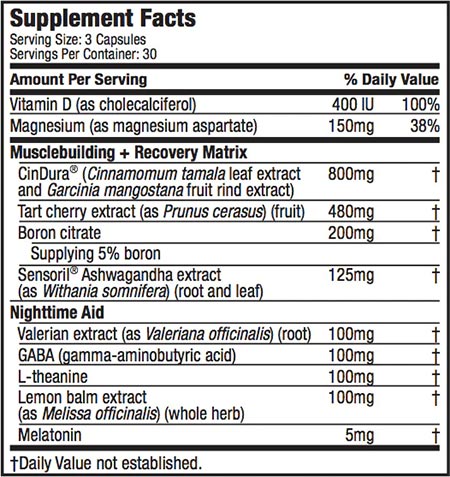 Regarding its features on the muscle building and recovery side of things, Muscle Builder PM has 800mg of CinDura, 200mg of boron citrate, 480mg of tart cherry, and 125mg of Sensoril ashwagandha. On the sleep side, Muscletech has included 100mg each of valerian extract, GABA, theanine, and lemon balm, and 5mg of melatonin.
Muscle Builder PM is now in stock and available for purchase directly from Muscletech's own online store on its website. The brand has given the muscle building sleep product a regular price of $29.99, however, at the moment it is actually running a 25% off sitewide sale which drops Muscle Builder PM to $22.49.