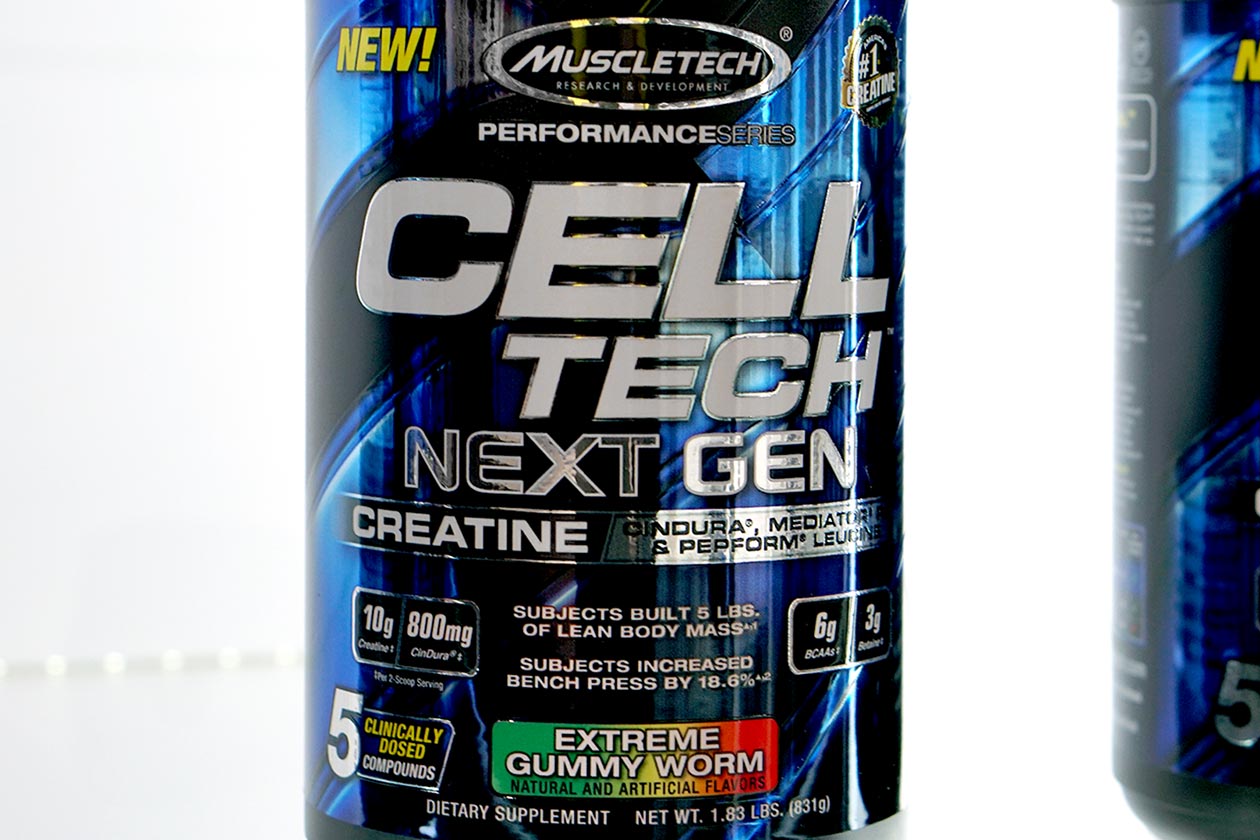 Muscletech has treated visitors of the 2018 Olympia Expo with a complete look at its upcoming creatine supplement Cell-Tech Next Gen. The brand did previously reveal a handful of its ingredients and benefits, although this weekend we've got confirmation of everything that's in the product.
Cell-Tech Next Gen is a fairly loaded creatine based formula designed to help build muscle strength and size. On the creatine side of the Muscletech supplement, each maximum, two scoop serving provides a hefty dose of the tried and true creatine monohydrate at 10g.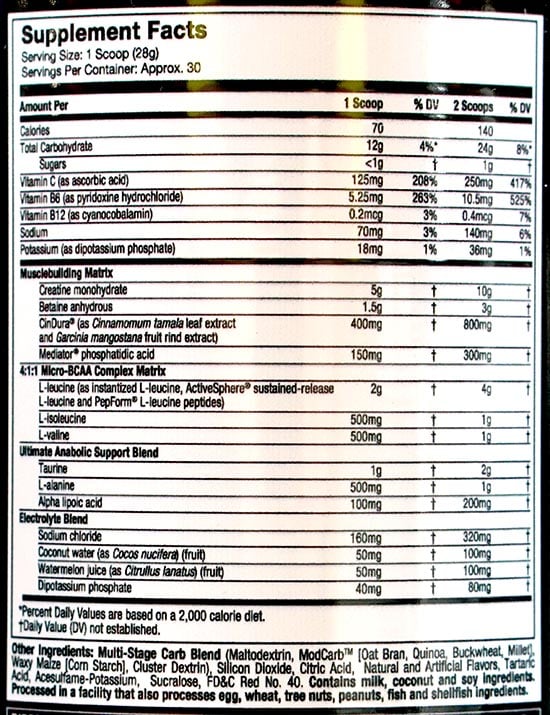 Alongside the creatine, Cell-Tech Next Gen features over ten other main ingredients. You can see its full label directly above which includes 3g of betaine, 6g of BCAAs, 800mg of the promising CinDura, 300mg of Mediator phosphatidic acid, and a carb blend made up of maltodextrin, ModCarb, and cluster dextrin.
Cell-Tech Next Gen is still expected to be a couple of months away from being available in supplement stores. The product is due to launch in the one 30 serving tub size, or 15 maximum servings, with one flavor option confirmed so far in Extreme Gummy Worm.