StimMax Review: Performax delivers a potent stimulant driven experience
Oct 3rd, 2018
StimMax is Performax Labs' intense pre-workout powder that is powered by a well-dosed, stimulant heavy formula. The supplement was released earlier this year and over the past few weeks, we've been putting it to the test in the gym and comparing it to other pre-workouts for a full hands-on StimMax review.
As mentioned StimMax features a loaded, high stimulant formula including highlights such as 200mg of Dynamine, 2g of choline bitartrate, and 250mg of eria jarensis. Its caffeine sits at a heavy 425mg, so we definitely made sure we measured out each serving on this one, especially since it has a very concentrated maximum serving size of 6.5g.
Review
Right off the bat, we can say that StimMax is as hard-hitting as you'd expect with a name like that. It truly feels like lightning in a bottle and even if you have a strong stimulant tolerance, it will hit you noticeably intensely. The pre-workout's standout effects are its incredibly obvious energy and immense mental focus.
When StimMax hits you ten minutes or so after taking its maximum of one serving, it doesn't kick your heart rate up or get you all jittery. The pre-workout instead provides more of a wired type sensation where you feel energy filling out your body along with an increase in focus and alertness that you actually notice widening your eyes.
Like a lot of other stimulant heavy pre-workouts, StimMax is strongest in the beginning and does maintain that intensity for a good amount of time. While working out, we found it typically started to fade around the 30-minute mark, then gradually dropped to a barely noticeable level after about 60 minutes.
Even though the hard-hitting energy in StimMax fades from the impressively high amount it starts at, the focus side does not. As your body slowly becomes less amped around that half hour area, your mind will keep you concentrating on the workout and drive you to the finish despite your body not feeling as powerful.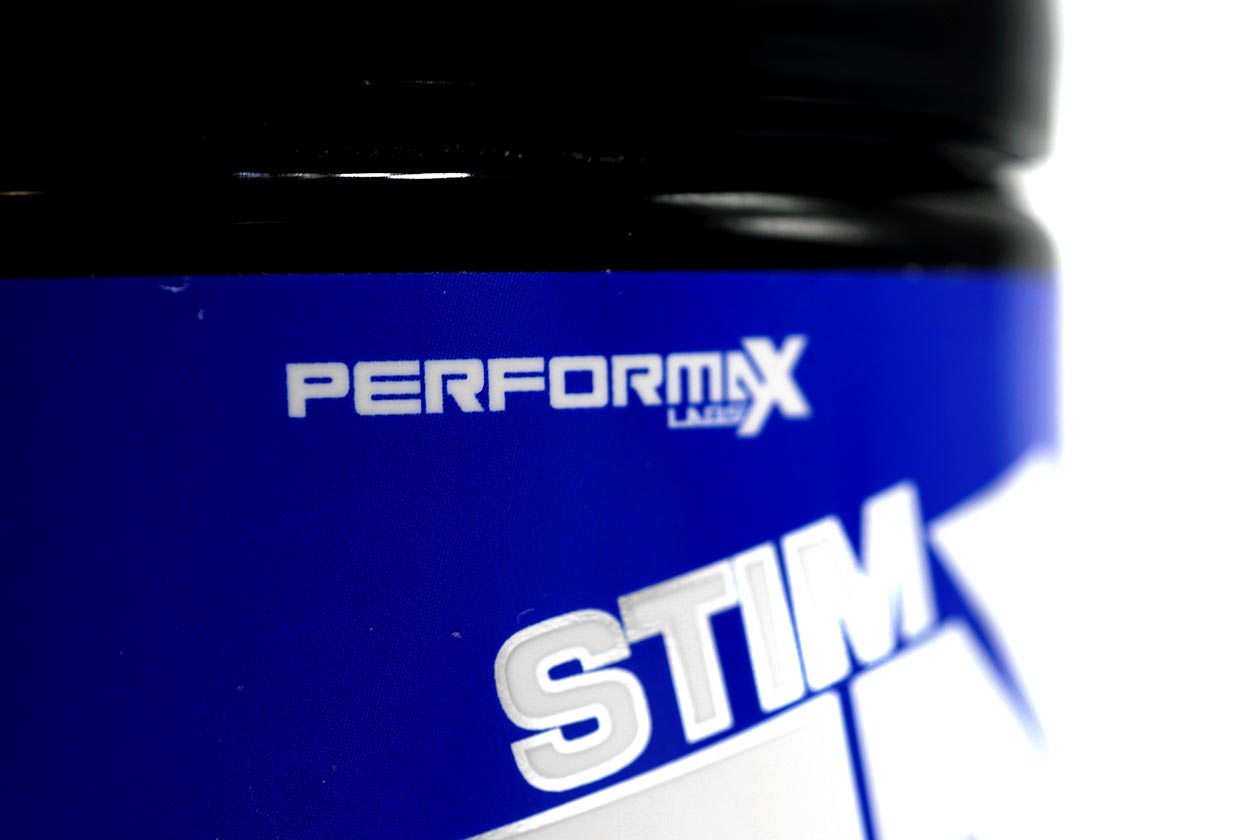 Summary
Performax Labs was already the maker of one of the best pre-workouts on the market with HyperMax, so it's not too surprising that StimMax delivers as incredibly as it does. The pre-workout's intense combination of energy and focus is truly impressive, mostly due to how strong it feels even if the energy does seem to fade at around 30 minutes.
Basically, if you're a fan of high energy, stimulant powered pre-workouts, Performax Labs StimMax is one you need to put on your must-try list. It's actually been a while since we got to try a supplement like this and are glad to see that hard-hitting, energy heavy pre-workouts are around and still delivering that extra level of intensity.
This supplement review is presented in partnership with Generation Iron