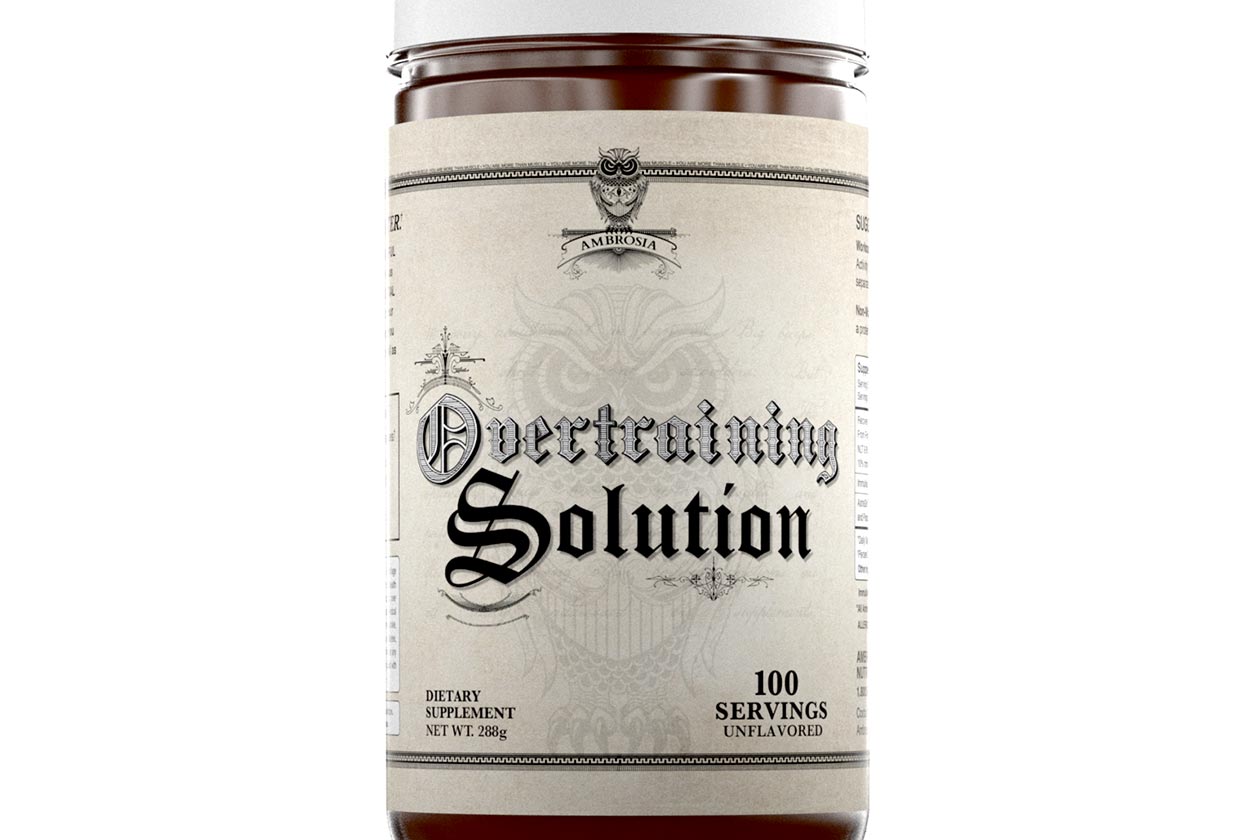 Ambrosia's Overtraining Solution still stands as one of our top five supplements for recovery, even though we reviewed it a year and a half ago. Not only is the product reliable and effective, but it helps with recovery in a way that is very different from most other supplements.
The reason we're bringing up Overtraining Solution today is that Ambrosia has managed to make it even better. One of the big catches with the product since it launched was that it's priced a little higher than your typical recovery formula at $49.99 for a 40 serving tub.
Sometime earlier this year Ambrosia introduced a larger size of Overtraining Solution that makes it just over 25% more cost-effective. Through the brand's website as well as Tiger Fitness you can now get the recovery supplement in a two and a half times bigger 100 serving tub.
Today is actually a great time to pick up Ambrosia's much larger Overtraining Solution as both the brand's website and Tiger Fitness have the 100 serving tub on sale. Tiger Fitness is currently the cheaper of the two places with the store discounting it down to just $63.74 for today only.