Following on from last week's unveiling of the ketogenic supplement Keto aSalt, 5% Nutrition has unveiled another new product it has coming soon. Unlike Keto aSalt, the second supplement we have news on from 5% isn't entirely new, it's actually an updated version of the brand's focus formula Mentality.
Same goal in mind
The goal of 5% Nutrition's Mentality still appears to be the same, with the product aiming to provide intense focus, enhance mental performance, and improve energy. The changes that have been made to the supplement all come with the ingredients the brand has included to help Mentality provide those benefits.
New formula
When it comes to the formula behind the updated Mentality, a lot of its ingredients are in fact the same. The focus enhancing product still includes dicaffeine malate as the branded Infinergy, theobromine, alpha-GPC, DMAE, panax ginseng, choline bitartrate, and n-methyltyramine.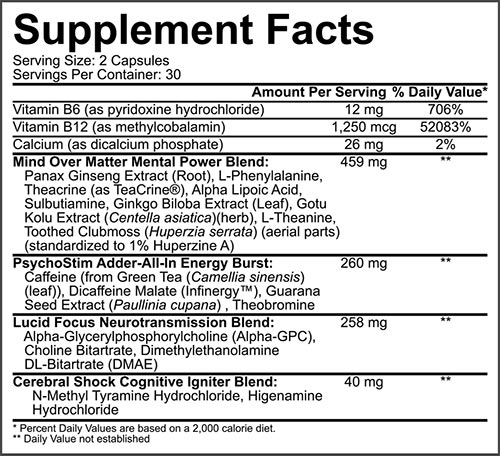 The major differences are that the new version no longer features n-acetyl l-tyrosine, rhodiola, and any form of carnitine. 5% Nutrition has however thrown something new into the supplement with TeaCrine theacrine. It is also worth mentioning that the product does have a smaller serving size now with two capsules instead of three.
Where to buy
5% Nutrition plans on making its reformulated focus enhancer available at the same time it releases the new Keto aSalt, which is later this week for Black Friday. Being that the new Mentality will be introduced around that time, there is a good chance there will be a deal to help save on the updated supplement when it arrives.