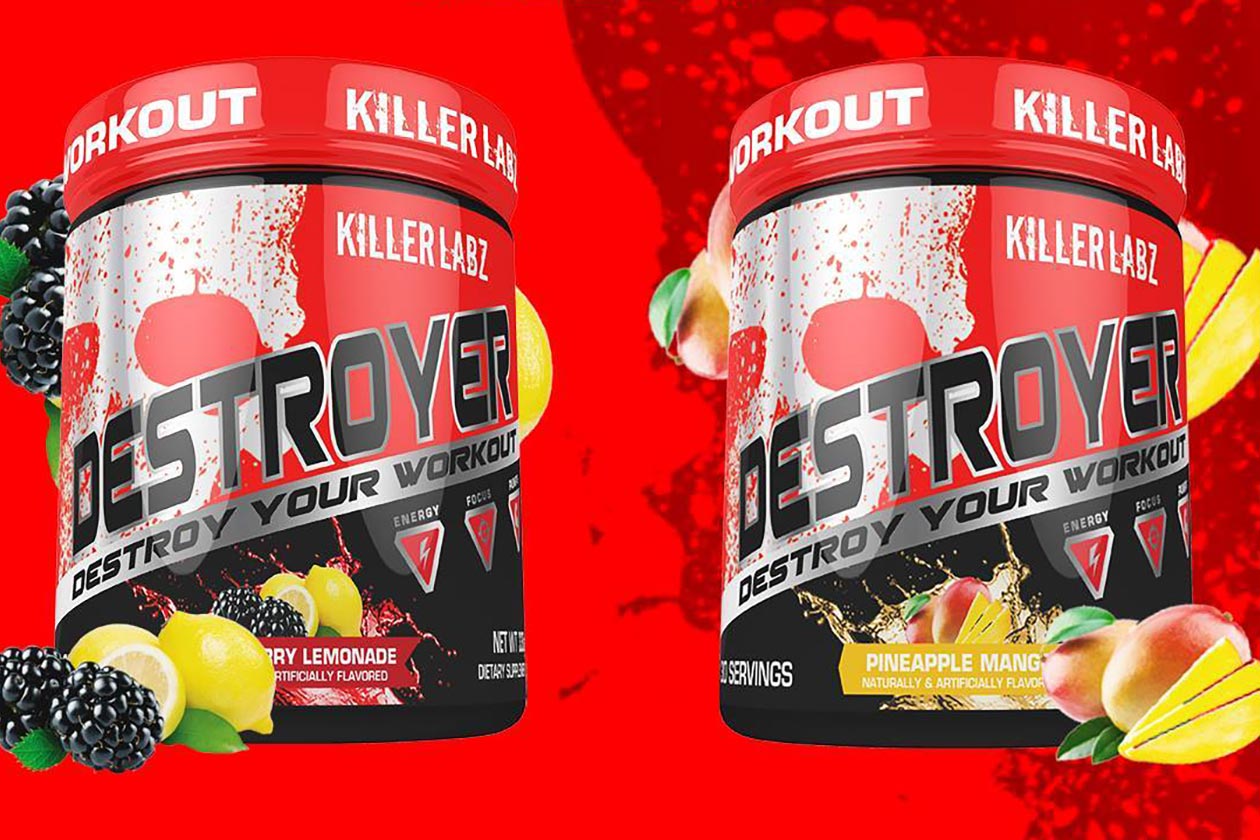 Killer Labz has unleashed a new version of its stimulant powered pre-workout Destroyer. The supplement still features an intense combination of ingredients for a variety of benefits, although it is notably missing the powerful stimulant DMHA which was in the previous Destroyer formula.
On the energy side of things, Killer Labz updated version of Destroyer packs a little more caffeine at 350mg, as opposed to 300mg like in its predecessor. Also included for energy is 300mg each of b-phenylethylamine and n-methylpentyl-iminoglutaric, as well as 10mg of huperzine A and a gram of choline bitartrate for mental focus.
As mentioned, Killer Labz Destroyer is designed to provide a variety of benefits, with more than just energy and focus. On top of the ingredients talked about above, the pre-workout also comes with a handful of features to help with muscle pumps and performance including a gram of GlycerPump glycerol, 3g of pure citrulline, and 1.6g of beta-alanine.
Killer Labz revamped Destroyer is in stock and available for purchase from its own online store starting today. Through the brand's website, the pre-workout will cost you $49.99 for a full 30 serving tub or $39.99 with the coupon "FB20", with two tastes to choose from in Blackberry Lemonade and Pineapple Mango.