The consistently growing Alpha Lion who recently released Hemp Gains, a supplement powered by Compound Solutions nextHEMP. Has unveiled another all-new product this week, introducing yet another limited edition spin-off of its stimulant pre-workout supplement Superhuman.
The latest creation from Alpha Lion is the Christmas themed Elf Juice, which as mentioned, is a spin-off of the brand's pre-workout Superhuman. It features all of the same ingredients as Superhuman except with the stimulant DMHA, which Alpha Lion has increased from 100mg to 200mg per serving for Elf Juice.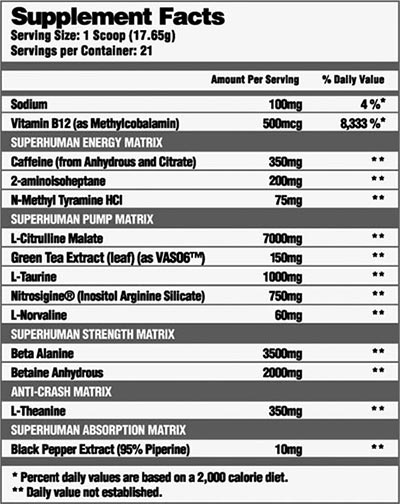 Just like with the Halloween edition of Superhuman Alpha Lion dropped in October, the new Elf Juice comes in a unique new flavor. The one taste fans of the brand will be able to grab the product in is Griswold Grape, which has been confirmed as a grape and banana candy recipe.
Alpha Lion plans on launching its limited edition Elf Juice this coming Friday for its close followers and next Monday for everyone else, with only 750 tubs available. The place you'll need to go to order the Christmas themed pre-workout is alphalion.com, where the supplement will cost you $49.95.