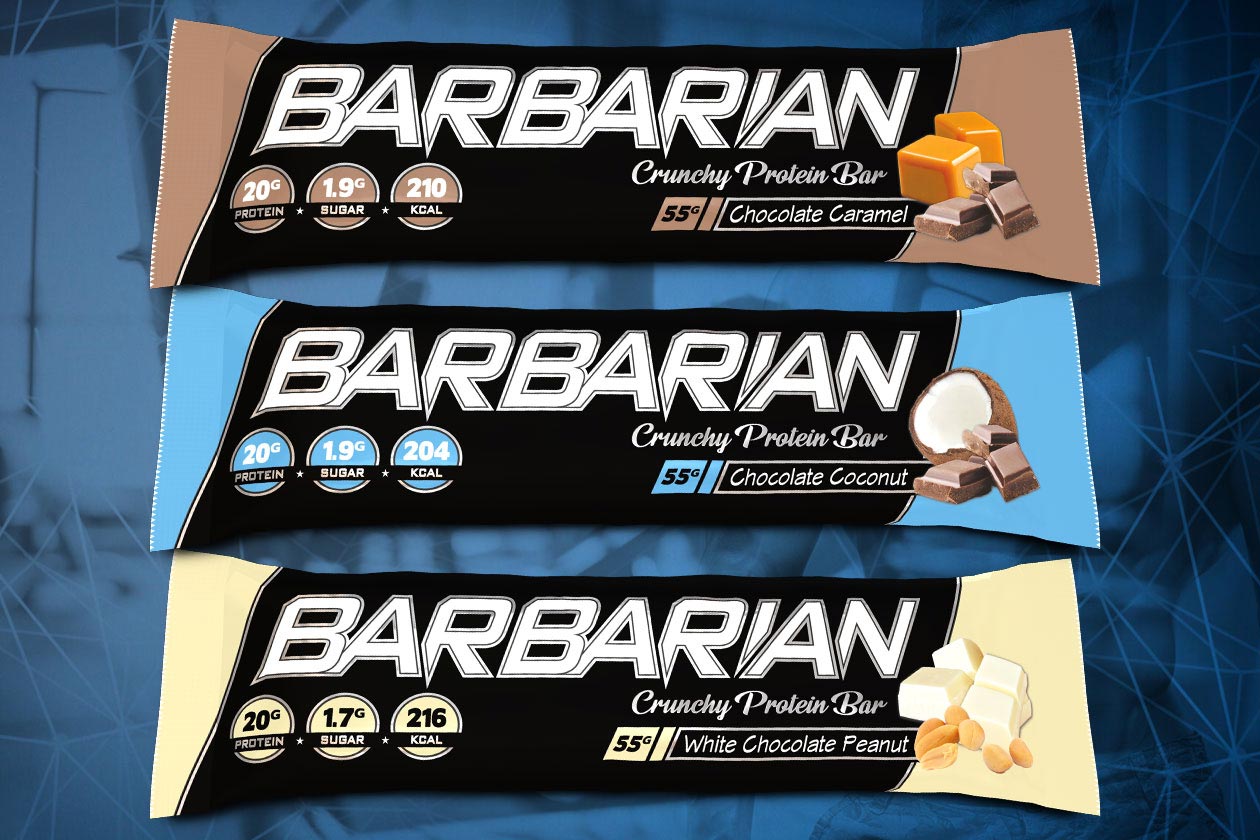 The Netherlands based brand Stacker2 Europe has released a new and delicious looking, soft and crunchy protein snack called the Barbarian protein bar. According to the brand its latest edible product is intended to be the "tastiest protein bar you've ever tried" all while still providing a healthy set of macros.
Stacker2 Europe has used a new and improved manufacturing process in the making of its Barbarian protein bar that rises and bakes its protein contents. The result is a softer protein bar center that obviously makes for a much tastier and more enjoyable experience that is topped with a crispy filled outer layer.
As mentioned, the nutrition profile behind Stacker2 Europe's new Barbarian protein bar is very reasonable and led by a healthy 20g of protein per bar. The product's other major macros include 19g of carbohydrates with less than 2g of that sugar, 8.3g of fat (5.1g saturated), and 210 calories.
Stacker2 Europe has launched its latest protein bar in three delicious flavors that do vary slightly from the nutrition profile above which is based on the Chocolate Caramel flavor. The Barbarian protein bar's other two options are Chocolate Coconut and the rather unique White Chocolate Peanut.
Stacker2 Europe's new Barbarian protein bar is now out and available over in Europe in boxes that pack slightly more bars than usual with a total of 15. You can read a little more about the latest from the European side of Stacker2 on its website at www.barbarian.bar.