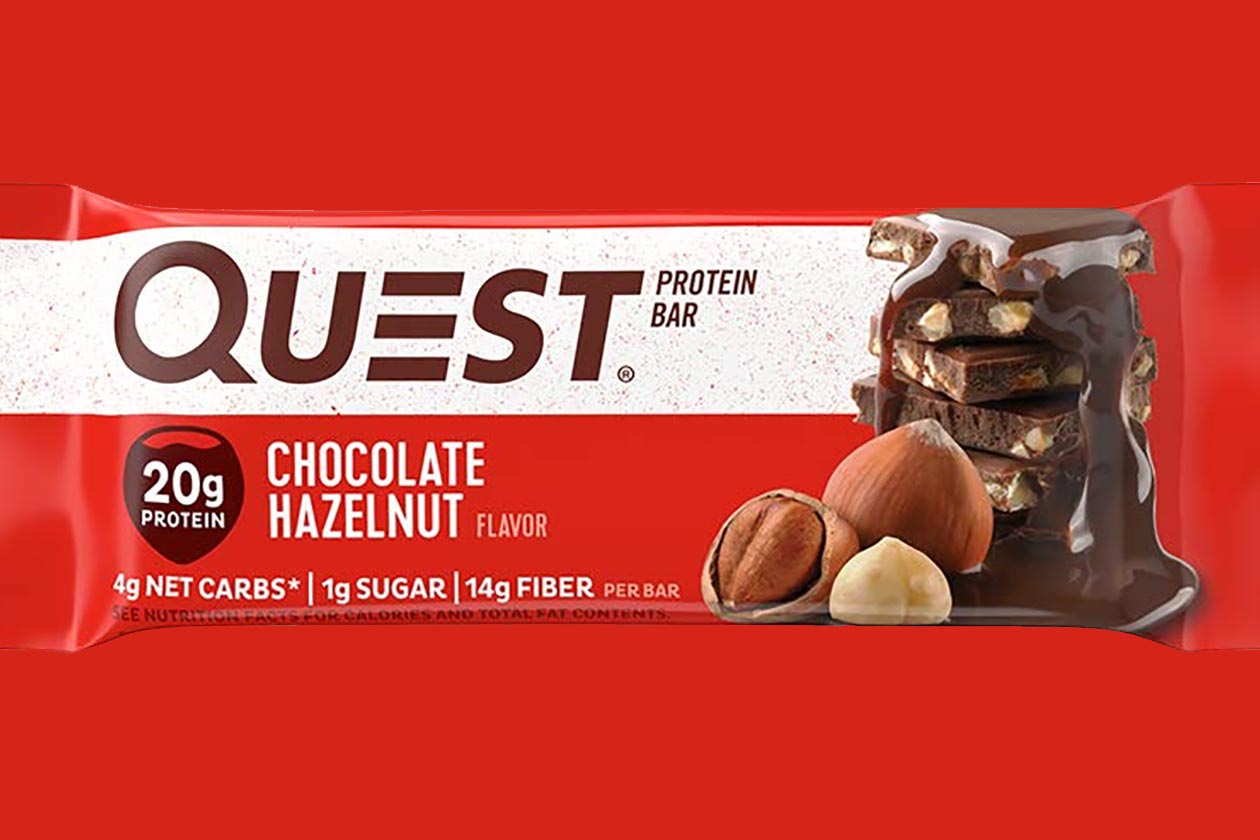 Sometime in the near future, Quest Nutrition is releasing another flavor option for its classic protein bar, the Quest Bar. The new addition to the protein-packed snack's menu is the delicious sounding two-part taste, Chocolate Hazelnut.
The Chocolate Hazelnut Quest Bar is made with sweet protein chocolate drops and real hazelnuts as per its name. The new flavor features a typical Quest Bar nutrition profile with 20g of protein, 23g of carbohydrates with 14g of that fiber and a gram sugar, 8g of fat, and 190 calories.
While we're not yet sure when Quest Nutrition's Chocolate Hazelnut Quest Bar is going to be available, there are a couple of places already listing it in preparation for its arrival. The guys over at Campus Protein have it listed as coming soon while Amazon has it on display as out of stock.