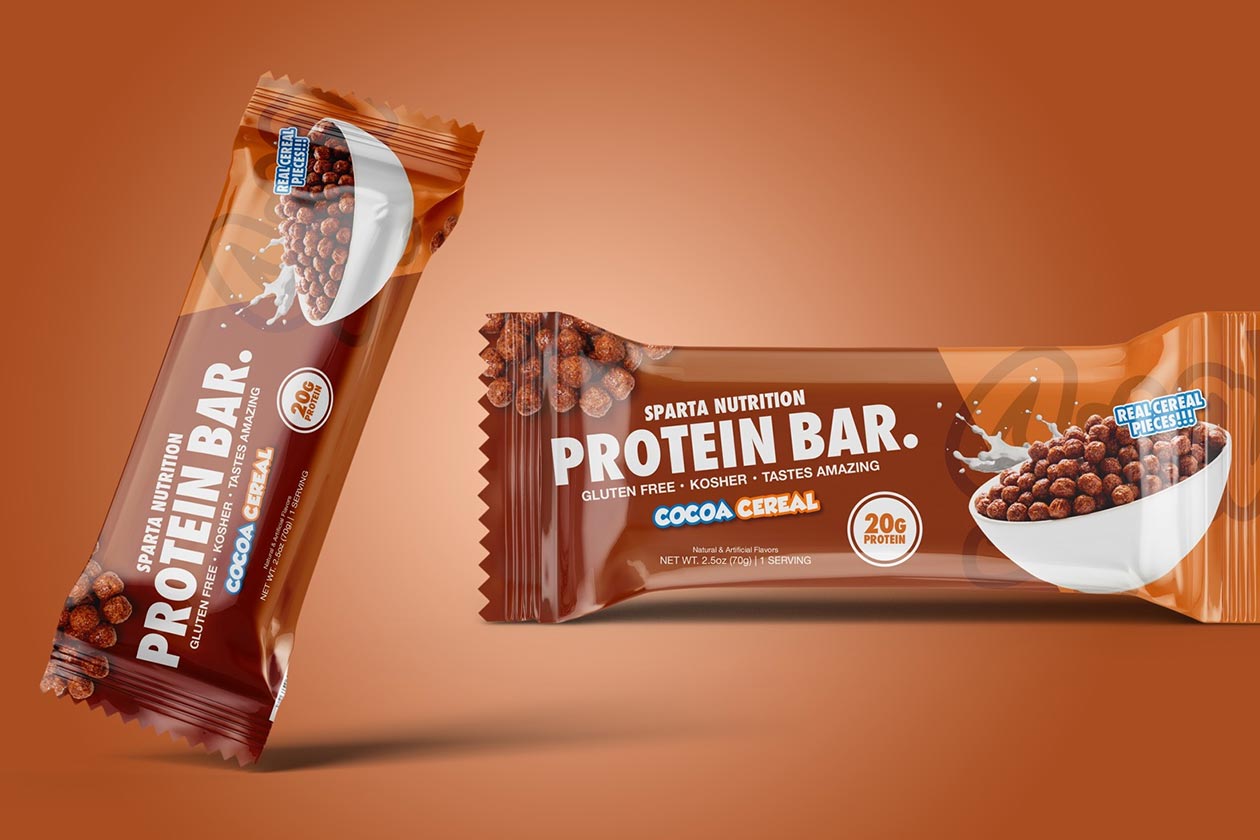 Following on from yesterday's announcement of Sparta Nutrition getting ready to release its first ever edible product, the Sparta Protein Bar. Today, the brand has revealed one of the three flavor options the upcoming protein snack is going to be available in.
Just like Sparta Nutrition's protein powder Spartan Whey, its new Protein Bar will have breakfast cereal themed flavors that feature real cereal pieces. The first of the product's three options that has been confirmed is the chocolate cereal recipe, Cocoa Cereal.
The other Sparta Nutrition Protein Bar flavors are going to be revealed at a rate of one per day over the next couple of days. As mentioned the product's entire menu is cereal themed, so its other two options may end up being flavors you're familiar with.