MAN Sports' long-running pre-workout supplement Game Day has been relaunched today with an all-new formula. As previously confirmed, the returning product features a pretty hefty serving size, tipping the scales at 17g.
The 2018 version of Game Day has been packed with ten main ingredients, each of which is transparently dosed. The combination aims to provide a wide variety of benefits including increased energy, focus, muscle pumps, strength, and endurance.
Formula
The formula behind MAN Sports' new Game Day is broken up into four groups of ingredients. For improved pumps it has 6g of pure citrulline and a gram each of agmatine and taurine, then for strength and endurance, it has 3.2g of beta-alanine and 2g of creatine HCl.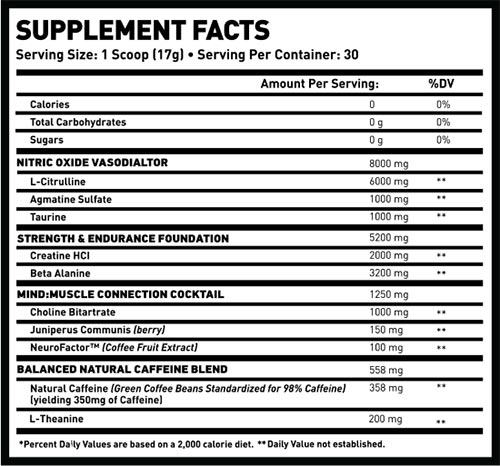 The other half of Game Day's formula is where it gets all of its energy and focus from. Rounding out the supplement's label is 358mg of natural caffeine, 200mg of theanine, and for mental focus 150mg of juniper berry, a gram of choline bitartrate, and 100mg of the branded NeuroFactor.
Flavors
As you'd expect from MAN Sports, Game Day has been launched in three creative flavors, each of which is an option the brand has previously released for another product. Making up the pre-workout's menu is Pink Lemonade, Rainbow Sherbet, and Sour Batch.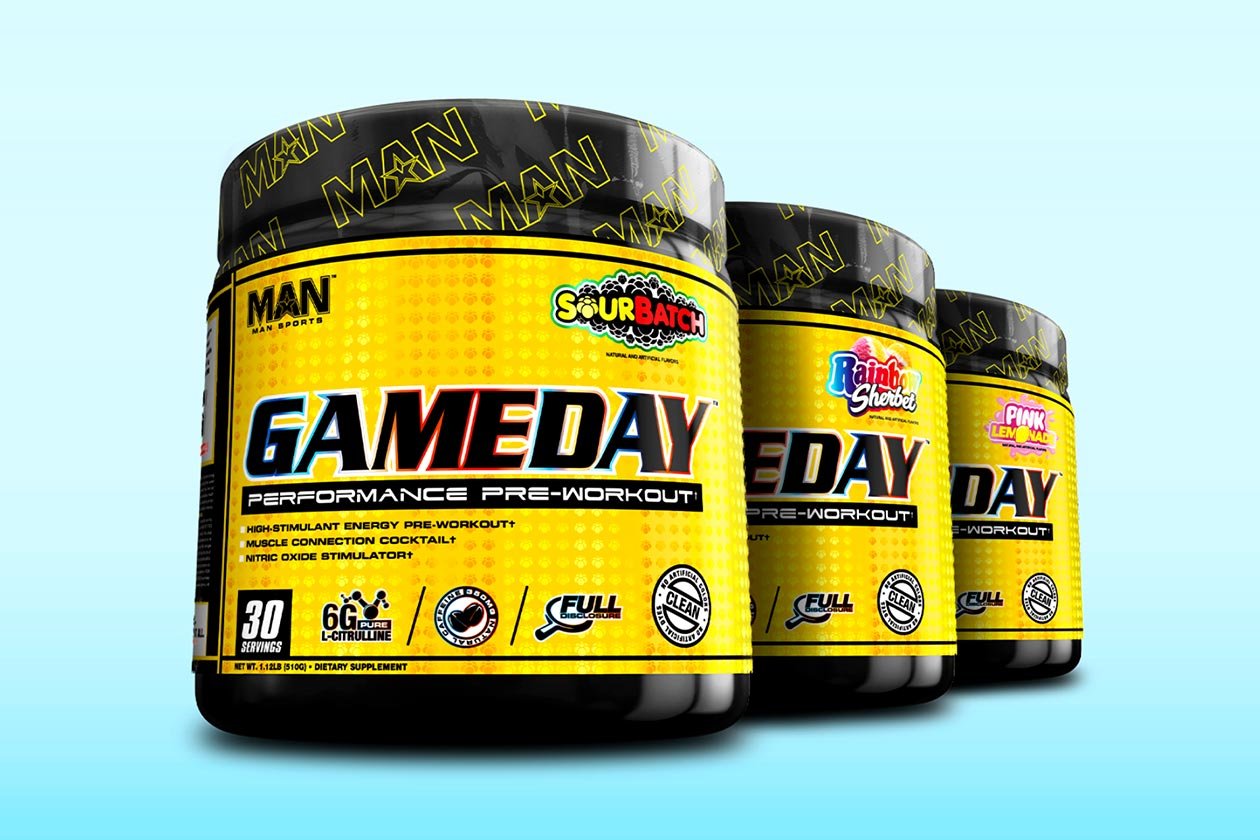 Launch deals
The first place to go to get your hands on MAN Sports refreshed Game Day is its own online store at mansports.com. Through there the brand is currently running two limited time deals with one bottle for $49.99 plus a free funnel, or three bottles for $39.99 each plus the funnel and free shipping.