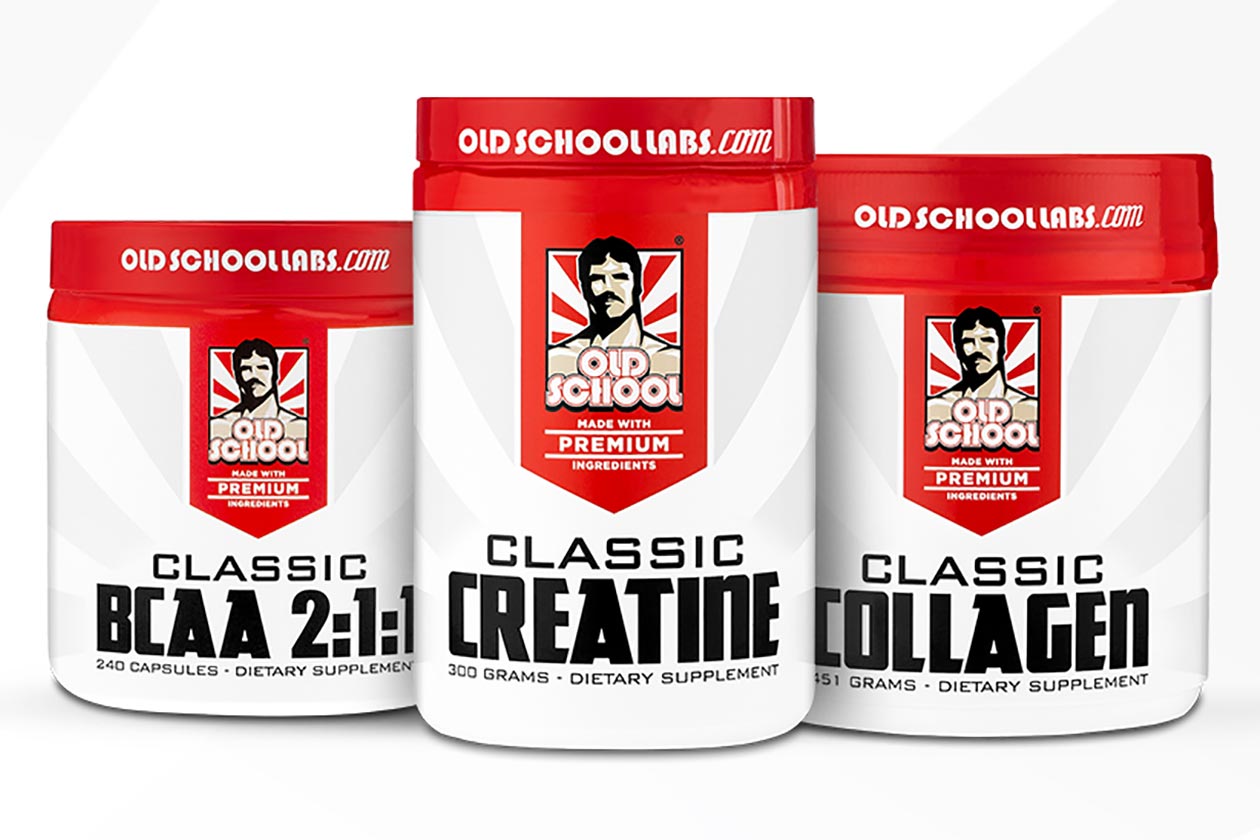 The golden era inspired supplement company Old School Labs has introduced a basic line of products this week that it's named the Classic Series. The collection is made up of three different supplements, two which are your more common essential type formulas.
Old School Labs' three new items are Classic Creatine, Classic Collagen, and Classic BCAA 2:1:1. Classic Creatine is a straightforward creatine monohydrate powder for strength and size, Classic Collagen is a type one and three collagen formula, and Classic BCAA is built for recovery with half a gram of 2:1:1 ratio BCAAs per capsule.
One of the best places to grab anything from the Old School Labs lineup is Amazon, which is where the entire Classic Series is now in stock. The basic products all vary in price from $15.99 up to $25.99 for Classic Collagen, although for a limited time you can 15% with the coupon code "OLDSCHOOOL".