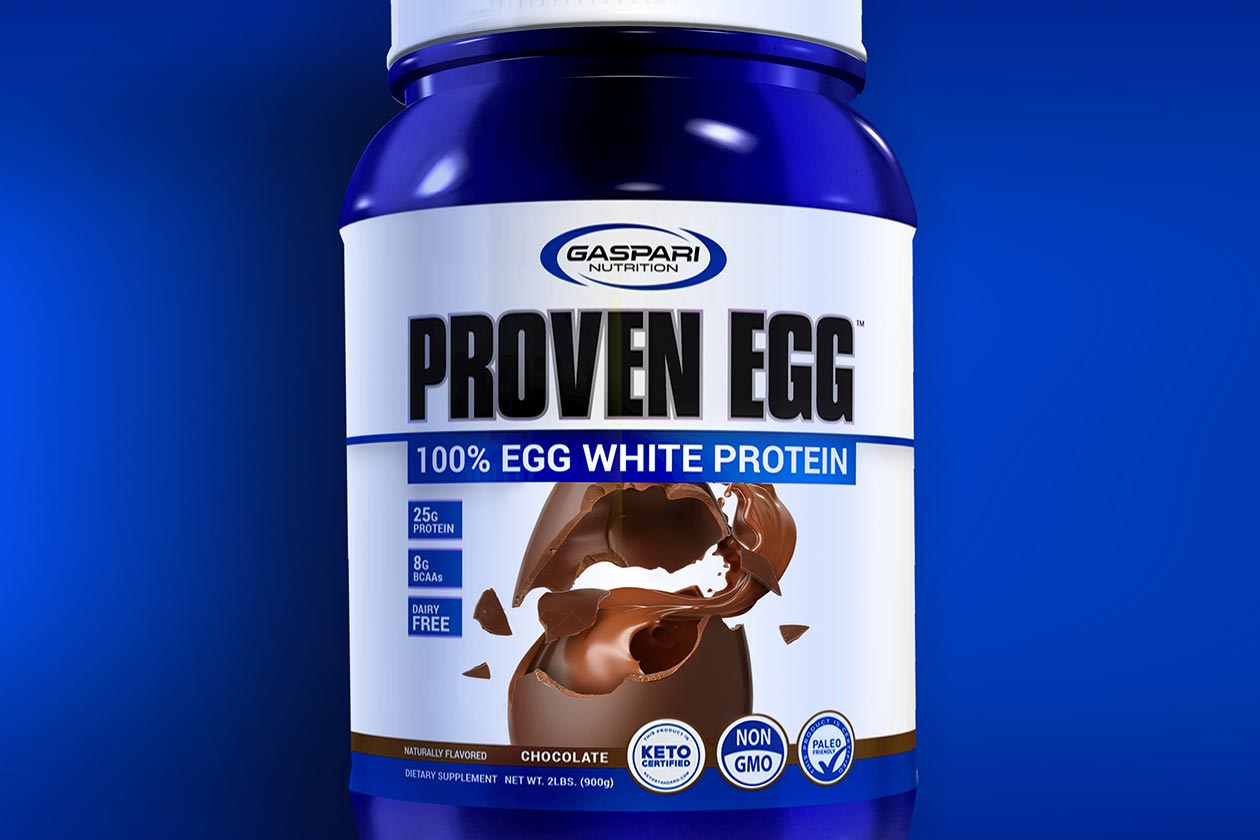 Proven Egg is the latest protein powder from the legacy brand Gaspari Nutrition and it is, of course, a supplement powered by egg protein. The brand really pushes the fact that Proven Egg is a genuinely complete protein product due to its only source of protein being egg white.
When it comes to flavors for Proven Egg, Gaspari Nutrition has actually put together quite a creative mix of options. The protein powder's menu includes a traditional Chocolate flavor as well as a convenient Unflavored and a delicious sounding Salted Caramel.
The nutrition profile behind Gaspari Nutrition's upcoming Proven Egg is relatively lean, with a nice balance of protein and calories. Each of its servings provides 25g of protein, all from egg white protein, 2g of carbohydrates with a gram of that sugar, no fat, and 110 calories.
You then have Proven Egg's simple list of ingredients (Chocolate) that give it that lean profile with just egg white, sunflower lecithin, natural cocoa and chocolate flavor, and stevia. As for the launch of the product, it is due to be available around the middle of next month.