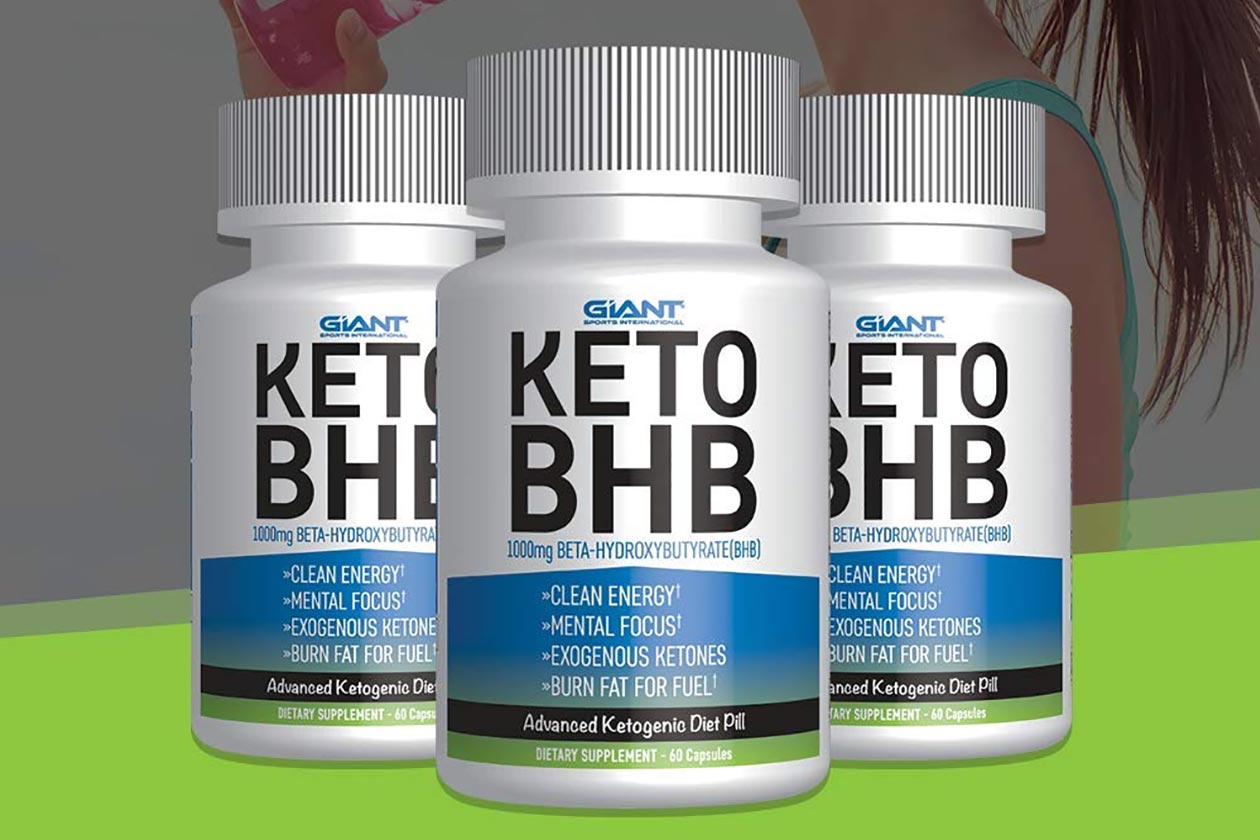 Giant Sports is at it again this week with the introduction of yet another keto-friendly supplement, although this one is probably its simplest one to date. The latest from the brand is named Keto BHB which is quite fitting considering BHB ketones is the only feature in the product.
The new Keto BHB from Giant Sports comes in a bottle packing a total of 60 capsules, with each of those capsules providing a one gram blend of BHB ketones. The simple supplement aims to boost performance, support a ketogenic diet, and provide a clean and natural source of energy.
Giant Sports' Keto BHB is now available for purchase from the brand's own online store as well as the major retailer Amazon. Both locations have it priced at $19.99 for a full-size, 60 capsule bottle; however, Amazon is saying it won't have stock until this coming Friday.