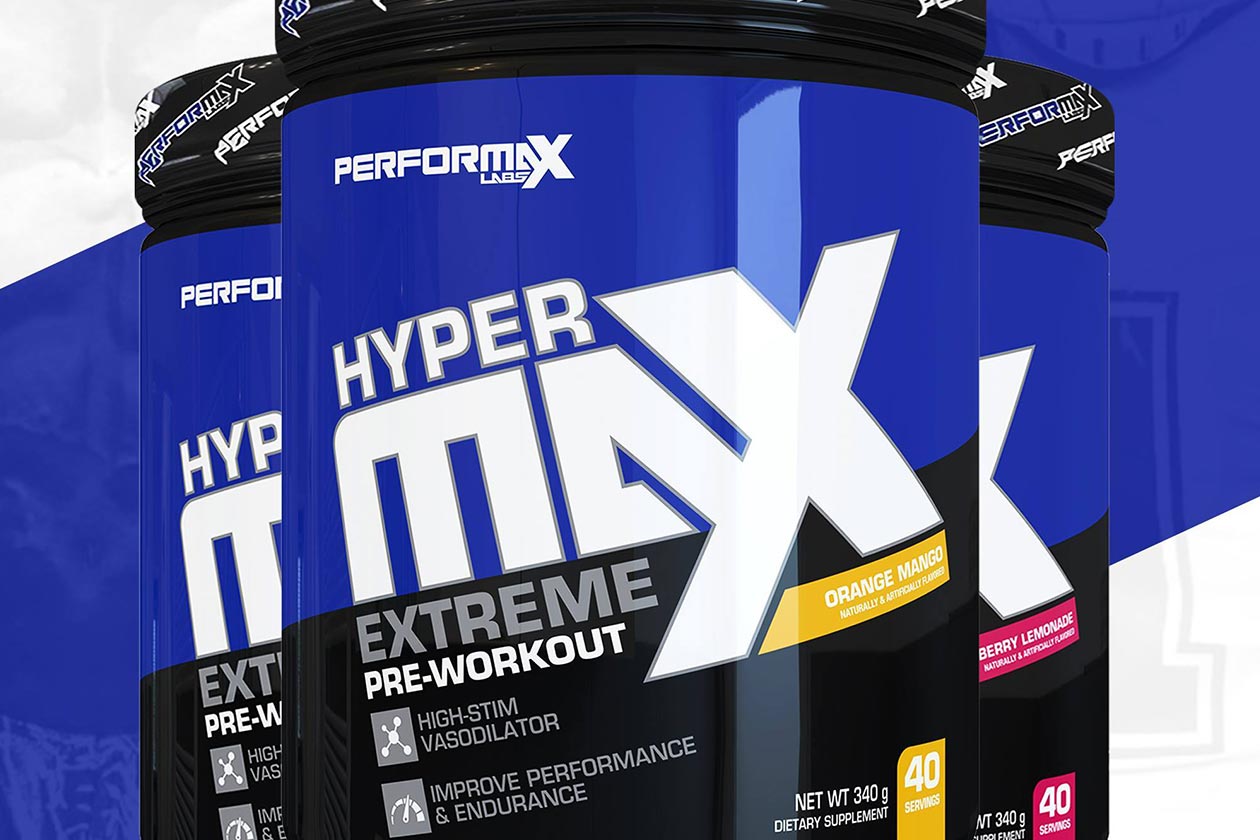 Performax Labs dropped a bomb last month when it announced it is releasing a new and more intense version of its already powerful HyperMax. That supplement is actually number two on our list of top five pre-workouts available, which is mostly why we're excited that a new version coming.
This week Performax Labs has passed on some new and exciting information for the upcoming HyperMax that is officially titled HyperMax Extreme. The update we have to share is that the new pre-workout will feature the pump enhancing ingredient Vaso6 at a solid dose of 300mg per serving.
While the current HyperMax is a solid pre-workout, pump is one of the few areas it could improve on, so Vaso6 will be a great addition for HyperMax Extreme. We still don't know what else Performax Labs has put into the new and improved supplement, although that is due to be revealed sometime soon.
The other details we have to share are exactly when and where HyperMax Extreme is going to be available. The brand has confirmed that the promising pre-workout is launching in two weeks time on Wednesday the 30th of this month exclusively through the major supplement retailer, Natural Body.