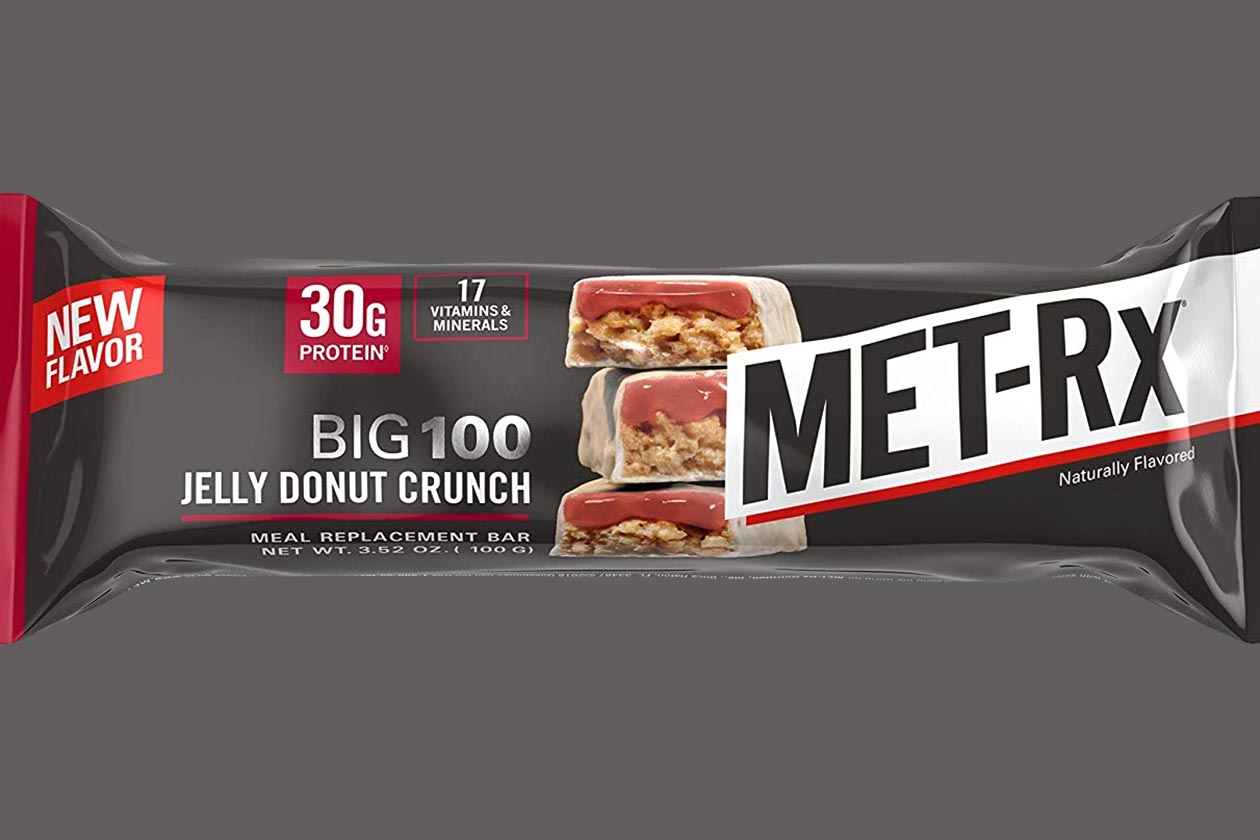 In 2018 the veteran brand MET-Rx launched a rather creative flavor option for its hefty protein bar Big 100, with Vanilla Caramel Churro. We've now got confirmation that the brand is dropping yet another new Big 100 flavor that looks even more creative than Vanilla Caramel Churro.
The all-new flavor option that's been revealed for the MET-Rx Big 100 protein bar is Jelly Donut Crunch. Just like the product's other flavors, the Jelly Donut Crunch Big 100 features a solid nutrition profile led by 30g of protein with 46g of carbohydrates, 27g of sugar, 13g of fat, and 410 calories.
There doesn't appear to be any mention of MET-Rx's Jelly Donut Crunch Big 100 on its own website, however, the retailer Amazon does already have it listed on its website. The product isn't in stock just yet, although we suspect since it's listed, it'll likely be available for fans to purchase soon.