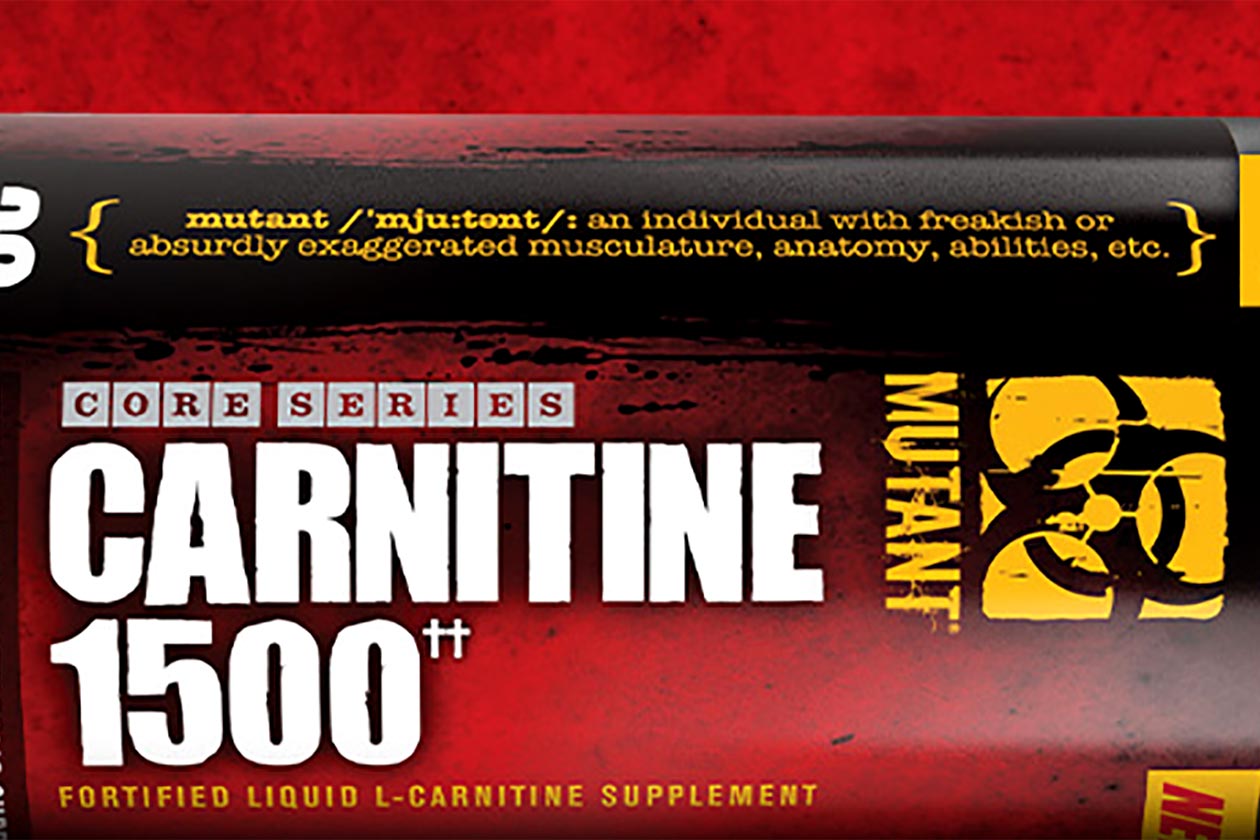 As well as releasing a new protein powder with Mutant Pro and a calorie-loaded gainer with Mutant Mass XXXtreme. The yellow and red brand Mutant has also put together a new supplement that's more on the basic side of things with the Core Series liquid formula, Carnitine 1500.
The Core Series is Mutant's essential line of products including single ingredient formulas like Mutant Caffeine, Glutamine, and MCT Oil. The brand's new Carnitine 1500 is another simple supplement featuring 1,500mg of regular l-carnitine in each of its bottle's 32 servings.
Mutant's latest Core Series product is now out and available in two flavors Orange and Fruit Punch, with as mentioned, 32 servings per full 16 fl oz bottle.