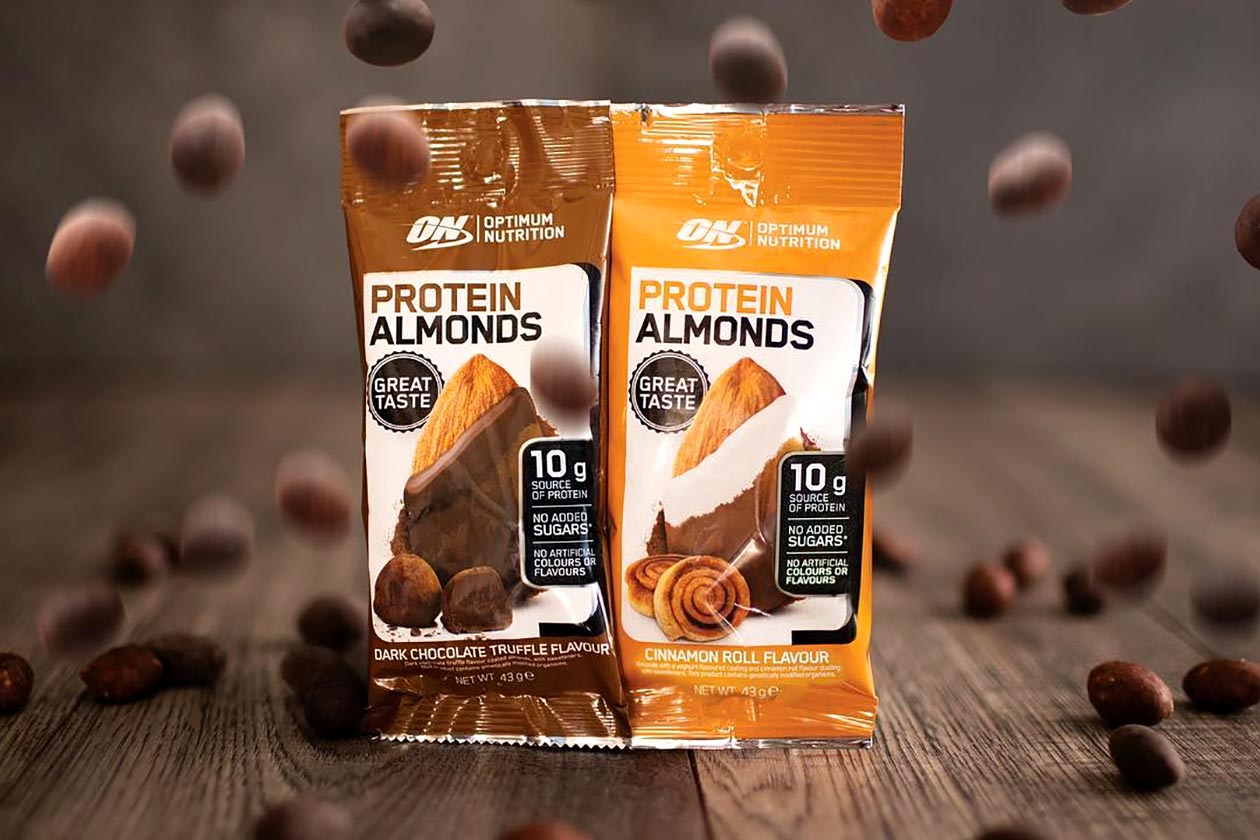 Optimum Nutrition has expanded the international availability of its delicious high protein snack, the simply named Protein Almonds. Previously the product was not available over in the island nation, however this week that is no longer the case.
UK fans of Optimum Nutrition will be pleased to hear the veteran brand has finally brought the protein snack to their part of the world. The Protein Almonds' menu for the UK is a little bit different from its US one, where instead of coming in five flavors it has just two.
The options Optimum Nutrition has launched its Protein Almonds in the UK are Cinnamon Roll and Dark Chocolate Truffle. The team over at Protein Pick and Mix already has the addictive product in stock for as low as £2.25 (2.96 USD) per bag when buying six or more.