Shredded Steel is an all-new weight loss formula from the originally topical only supplement brand, SteelFit. It sets itself apart from the brand's other fat burning products — the sweat enhancer Steel Sweat and stimulant free Steel Core — by featuring a slightly stronger mix of stimulants compared to its.
Ingredients
SteelFit has packed Shredded Steel with six premium, patented ingredients including 100mg of Cognizin citicoline, 40mg of Paradoxine grains of paradise, and 300mg of KSM-66 ashwagandha. The other three features are 100mg each of Alluvia purple tea and TeaCrine, and 5mg of the absorption enhancer BioPerine black pepper.
While those six branded ingredients do make for quite a nice combination, they're far from all that SteelFit has packed into Shredded Steel. Alongside those features is 100mg of evodiamine, 10mg of the stimulant yohimbe, 115mg of organic Atlantic kelp, a strong 150mg of caffeine, and half a gram each of betaine and carnitine tartrate.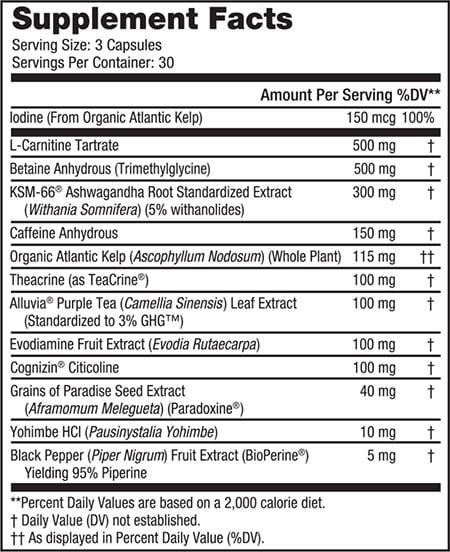 What does it do
The comprehensive combination of ingredients in Shredded Steel promises a comprehensive mix of benefits all geared to helping you lose weight. The latest from SteelFit aims to accelerate fat burning, increase energy, enhance mental focus, actually suppress appetite, and boost metabolism.
Where to buy
To get your hands on the all-new SteelFit Shredded Steel, you need to visit the brand's own online store where the product is now in stock and available for purchase. Through SteelFit's website, Shredded Steel will cost you $39.95 for a full 90 capsule bottle intended to last you the usual 30 days