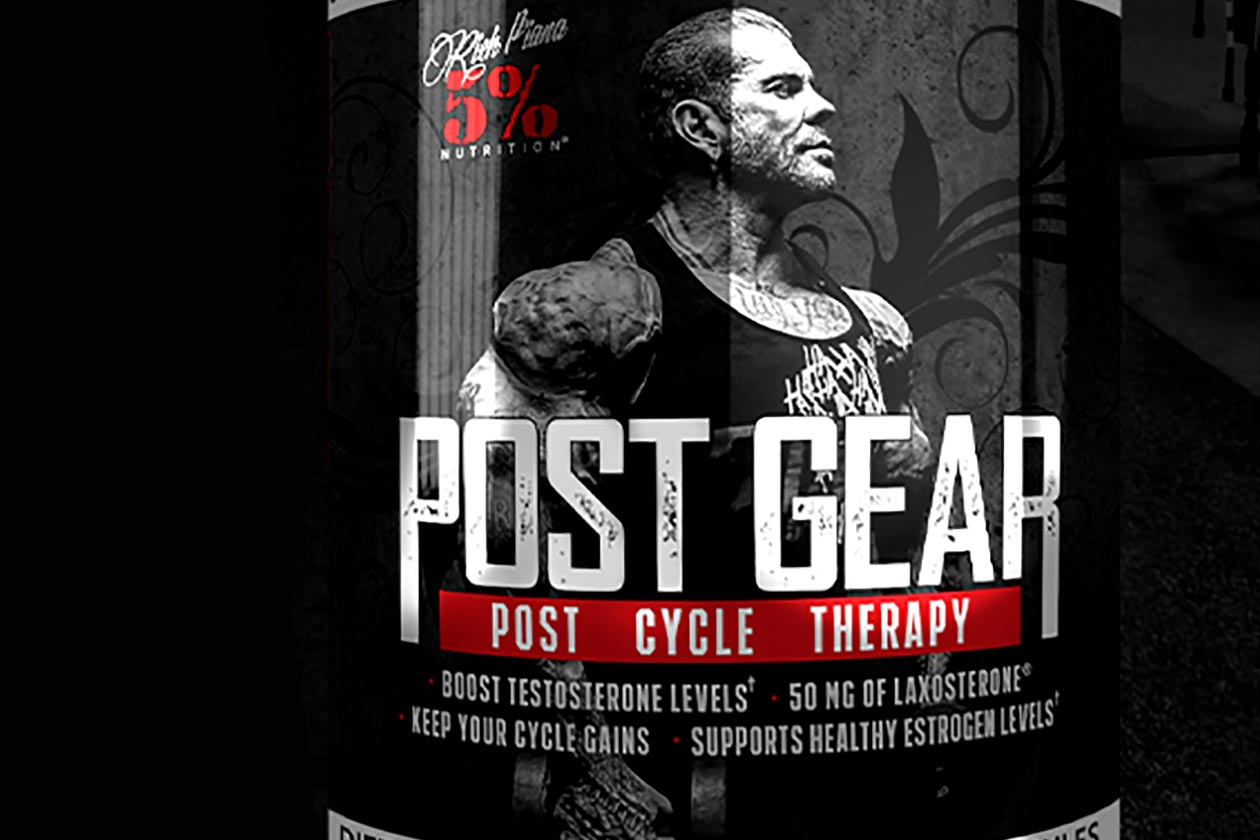 5% Nutrition's upcoming Post Gear is a post cycle therapy supplement loaded with a comprehensive and fully transparent combination of ingredients. The brand's new product aims to boost testosterone and support healthy estrogen levels, as well as help users maintain liver health.
Post Gear features a group of ingredients for each of its benefits mentioned above with 3.12g of d-aspartic acid, 300mg of longjack, and 50mg of laxogenin for boosting testosterone. Then for liver support 5% Nutrition has thrown in 200mg of milk thistle and 50mg of artichoke leaf extract.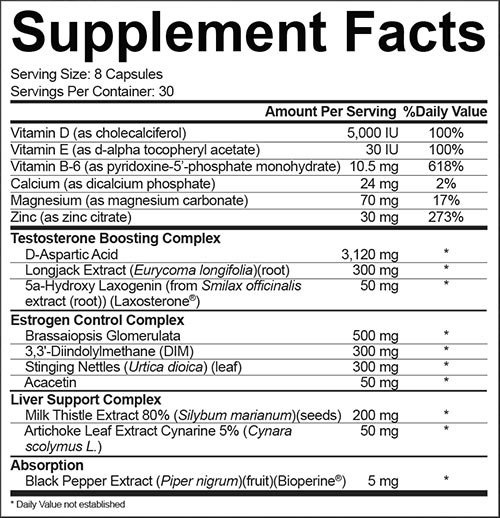 The third and final group of ingredients in 5% Nutrition's Post Gear is for estrogen control with 300mg each of DIM and stinging nettles, half a gram of brassaiopsis glomerulata, and 50mg acacetin. There is also 5mg of BioPerine black pepper in the mix to enhance the absorption of everything.
We don't yet have an exact date or week for when 5% Nutrition plans on officially launching Post Gear, we can only confirm that it's coming soon. The supplement is also one of two new releases on the way from the brand, with the other item being the 5% Nutrition GDA Freak Show.