The next supplement from the informative and educational Guerrilla Chemist for his brand Chemix, has been announced. Just like his first, the Guerrilla Chemist's second product is going to be for a somewhat popular category, which it is also named after with Chemix Intra-Workout.
What is it
As expected, the upcoming Chemix Intra-Workout features a well thought out combination of ingredients for an awesome mix of benefits. The supplement is designed to improve hydration and cell volumization, boost endurance, and best of all, help you recover faster.
Formula
When it comes to the ingredients in Chemix Intra-Workout, the brand has not put anything in a blend like with the energy features in its Pre-Workout. All of the ingredients are listed on the product's label with their exact doses including a tri-source carb blend of dextrose, Cluster Dextrin, and d-ribose.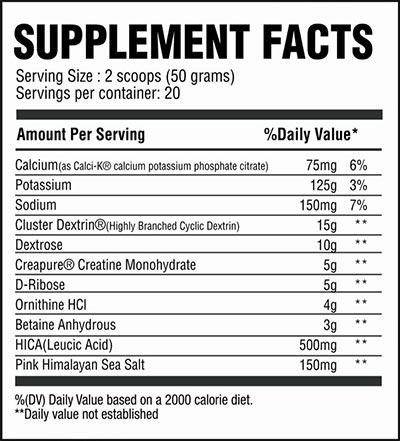 Making up the rest of the Chemix Intra-Workout formula is a handful of electrolytes, 4g of ornithine, half a gram of HICA, 3g of betaine anhydrous, 150mg of pink Himalayan salt, and 5g of CreaPure creatine monohydrate.
Flavors and size
The Guerrilla Chemist's Chemix intra-workout supplement is due to launch soon with the same total number of servings per tub as the brand's pre-workout at 20. When the product eventually arrives fans will also have two rather creative flavors to choose from in Wild Apple Melon and Orange Tangelo.