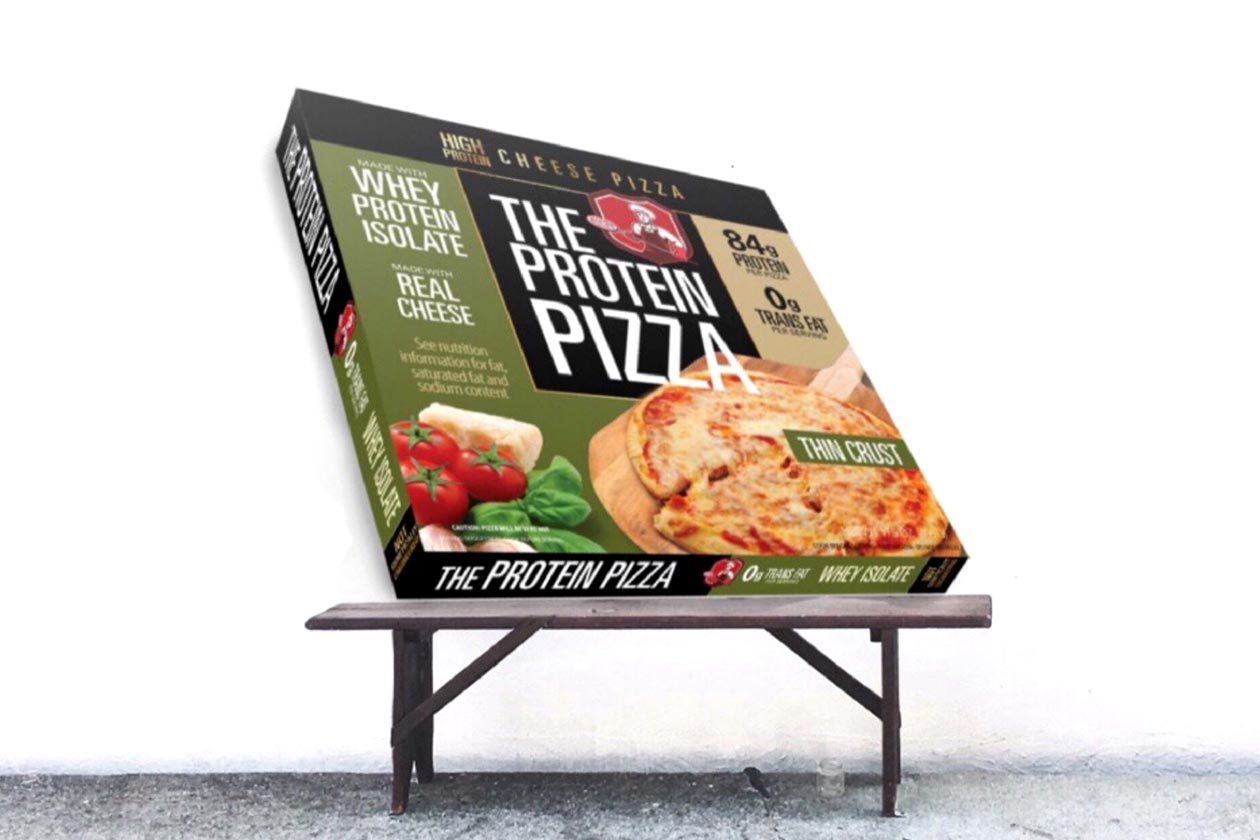 The Protein Pizza's larger protein packed pizza previewed last year around April, has finally been produced and is now available for purchase. The product packs more than twice as much protein as the original, smaller Protein Pizza, with of course the fat and carbohydrates also scaling up.
The product is an 11″ thin crust, cheese flavored pizza with zero trans fat, added whey isolate to give it that extra protein, and it's made with real cheese. You can buy the item directly from the Protein Pizza's website at $23.75 for two or four for the more cost-effective combined price of $44.99.
As for the nutrition profile of the new, larger Protein Pizza, it is pretty full-on. An entire pizza provides a mass protein powder-like 84g of protein, 45g of fat with 27g of that saturated, 117g of carbohydrates with 3g of that fiber and 15g sugar (6g added sugar), and a hefty total of 1,020 calories.