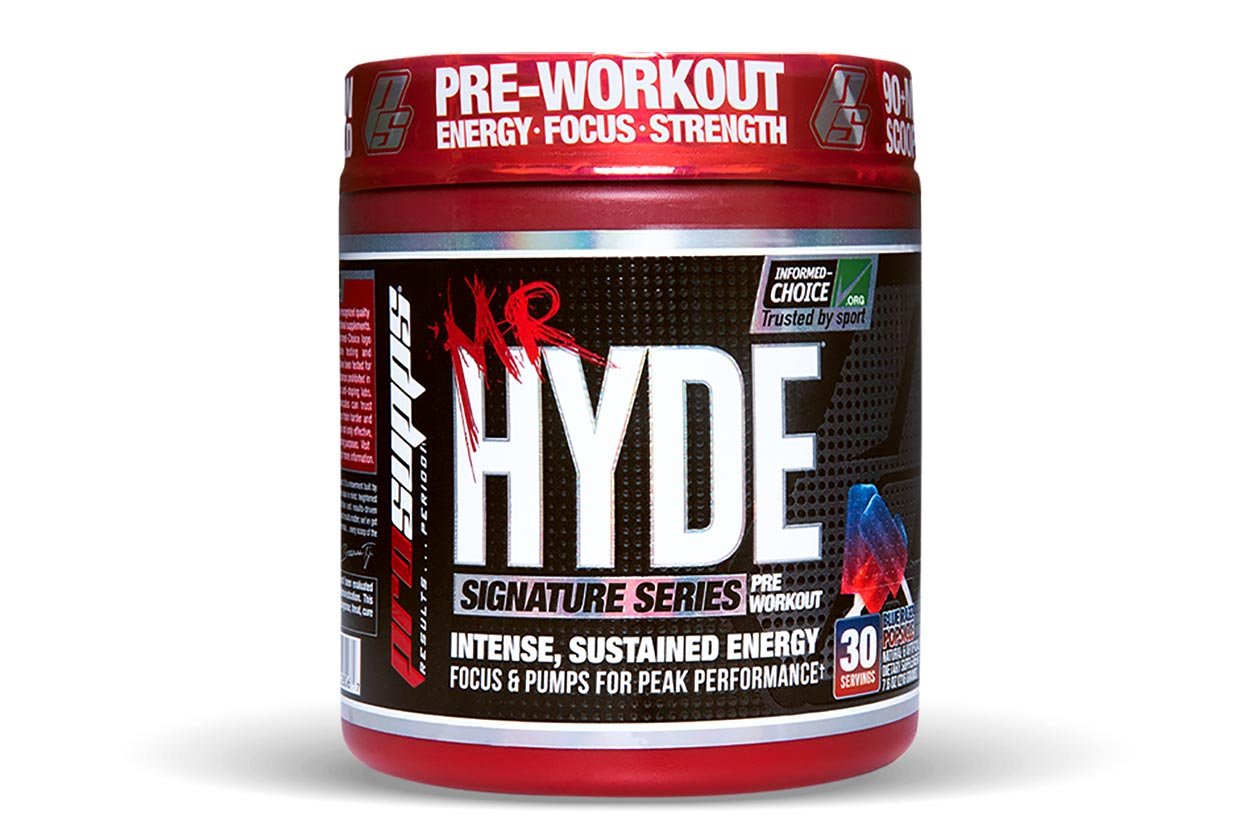 We've come across a new version of ProSupps' pre-workout Hyde, with the Informed Choice certified Mr. Hyde Signature Series. The supplement is slightly different from the last version of Mr. Hyde we saw and is intended to be a premium, versatile formula featuring a comprehensive mix of ingredients for a combination of effects.
To deliver pumps and endurance, ProSupps' Mr. Hyde Signature Series comes with just 2.5g of creatine monohydrate, 1.5g of beta-alanine, and 250mg each of Nitrosigine and citrulline aspartic acid. All of those doses are based on a single serving of the Signature Mr. Hyde, which ProSupps doesn't appear to direct users to go over.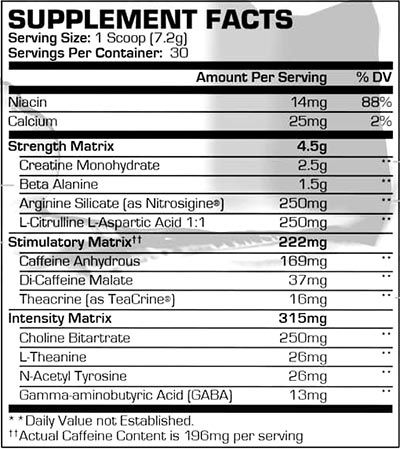 Alongside those pump and endurance ingredients, Mr. Hyde Signature Series has seven others for increased energy and focus. That side includes a light 37mg of TeaCrine, 26mg each of theanine and n-acetyl tyrosine, 13mg of GABA, 250mg of choline, and regular caffeine anhydrous at 169mg and dicaffeine malate at 37mg.
While we're not sure exactly when ProSupps released Mr. Hyde Signature Series, there are a couple of big places you can now buy it. Both Walmart and Amazon have it on their websites in Lollipop Punch and Blue Razz Popsicle flavors, with Walmart listing it at $18.97 and Amazon slightly higher at $21.98.