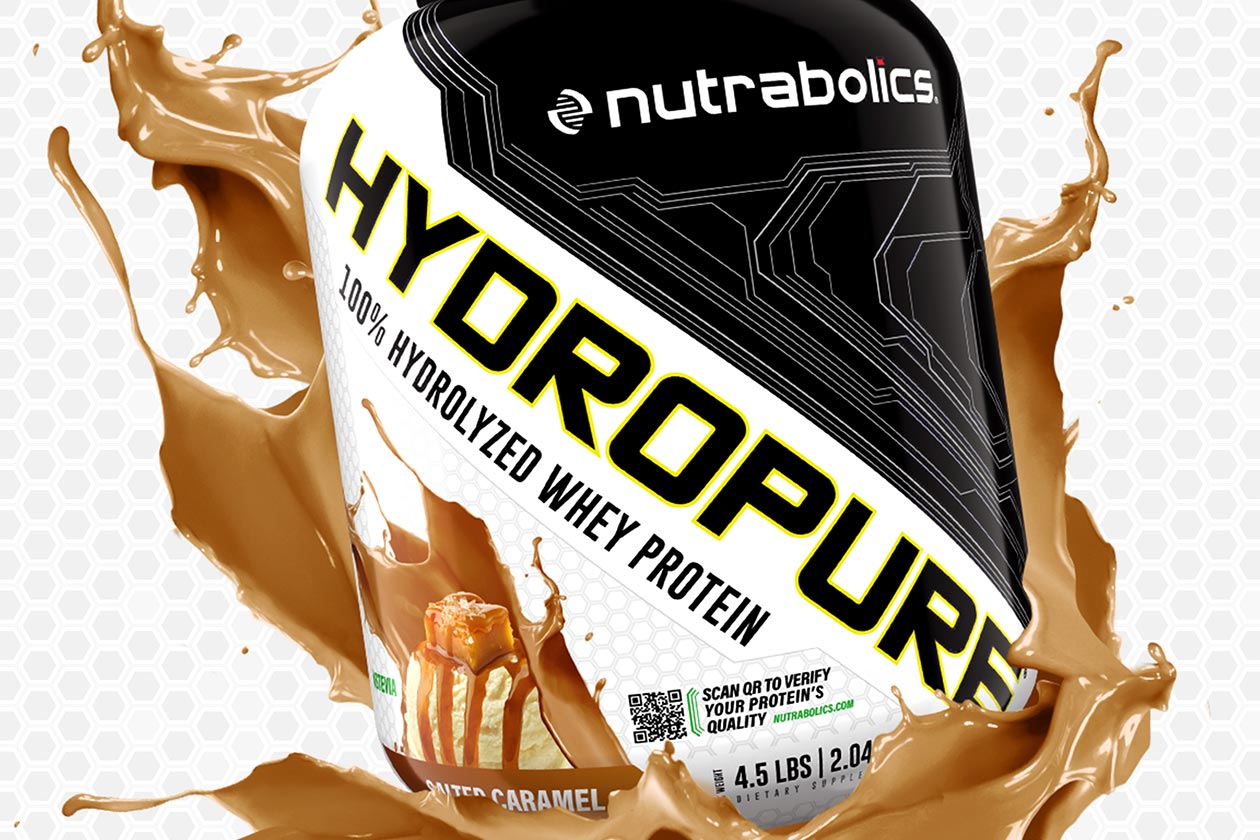 Nutrabolics has confirmed the launch of a new version of its protein powder HydroPure, that is 100% powered by hydrolyzed whey protein. The product is lactose-free, naturally sweetened with stevia, Halal-certified, and features a very different look to that of the currently available HydroPure.
The revamped protein has been put together in a total of seven different flavors with traditional tastes like Extreme Chocolate, Strawberry Cream, and Vanilla Milkshake. The rest of the options are a little more creative with Chocolate Banana, Salted Caramel, Chocolate Coconut, and Peach Mango Smoothie.
According to Nutrabolics, the latest version of its HydroPure protein powder has arrived and is now available to order for stores and stockists. The supplement comes in two different tub sizes, both of which have been produced in all seven of the flavor options mentioned above.