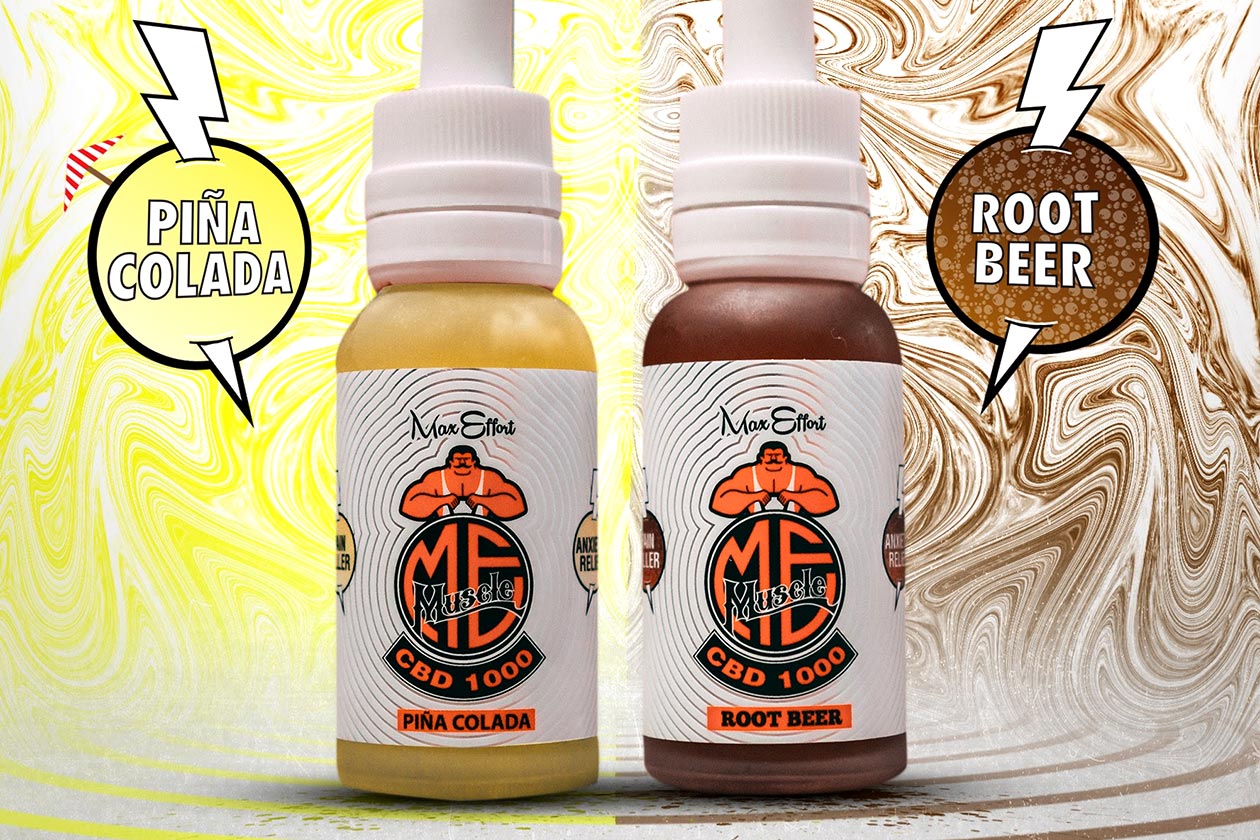 Over the past few months, we've seen the direct-to-consumer brand Max Effort Muscle focus a lot on its CBD supplements with a number of new flavors. This week is no different, as the brand has once again dropped another set of new flavors for its more expensive CBD 1000.
Max Effort Muscle's latest effort is two flavors that are far from your typical CBD options in Root Beer and Piña Colada. The unique flavors are in fact quite fitting for CBD 1000, as it does already have plenty of other creative flavors available such as Sweet Apple Pie and Sour Gummy.
Both Root Beer and Piña Colada CBD 500 are now available directly from Max Effort Muscle's online store over at maxeffortmuscle.com. As mentioned, CBD 1000 is the brand's more expensive full spectrum CBD formula that will cost you $99.99 for a full-size 30ml bottle.